The changing of seasons tends to bring around a renewed mindset and a desire for a change of scenery. If the weather cooling down has you thinking about kicking back and cosying up in a new living room, there's no need to wait as autumn could be one of the best seasons to start the search for your new home.
As summer comes to an end, house prices tend to slowly cool down like the weather and you'll avoid some of the bustling competition from families looking to move in the school holidays.
Be kinder to yourself and your moving team by avoiding the hot weather. Shifting furniture from house to house is no easy task but you can take some of the heat off by moving in autumn. Despite the temperature dropping, the weather is still on your side, and you'll have enough daylight hours to complete your move, unlike the winter months when evenings are earlier and darker.
Get a feel for your new house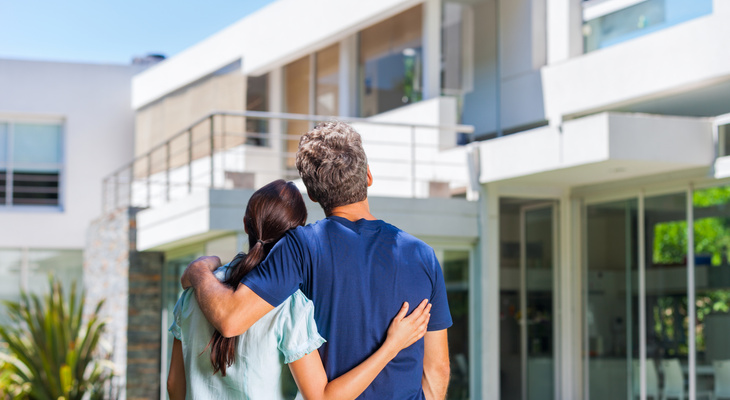 Autumn is a great time to go shopping for houses and filter out any that don't fit your taste. It's easy for sellers to make their homes appealing in the summer months when natural lighting is flooding in, the windows are open and the garden is bright and in full bloom. Whereas cold weather is far more revealing. You can get a feel of how warm and cosy a home can be, how low maintenance the garden is and whether it's the place you want to retreat to when you've had a long day. You can also gauge how well the property has been looked after - are there leaves in the gutter? Mildew on the windows? Leftover ash in the fireplace? These are small things that can be helpful to spot before making any decisions.
The kids being in school can work to your advantage as you'll be able to prepare for a move-in day without having to worry about arranging for childcare or putting your children through too much stress. Kids have a habit of getting under your feet and complicating the moving process, so having them at school can take away a great deal of stress.
By autumn, everyone has returned from their summer holidays with a fresh mindset and readiness to get back into the swing of things. For both buyers and sellers, coming back from time off allows people to come back to their plans with a clear mind and feel motivated to make their next move.
With homes selling like hotcakes this year, autumn is a great time to get started if you're looking to move sooner rather than later. Book a valuation today to begin your journey.
Are you thinking of buying or selling this autumn? Our network of expert property professionals can help you every step of the way. Contact your local Guild Member today to get started.