Making the decision to take on a renovation project is a huge challenge and commitment and should not be taken lightly. As rewarding as the outcome will be, it can be expensive, time-consuming and takes a lot of preparation.
So, in celebration of our brand-new competition to give away 10 pairs of tickets to the Homebuilding & Renovating Show in Surrey later this month, we reveal five things to consider before you delve into a big home renovation.
1. Fail to prepare, prepare to fail
Renovations are daunting, and so creating your own detailed schedule, with sections for each room e.g. 'loft conversion' will help massively. In each section, write time frames and assign job roles to ensure no jobs overlap or conflict with each other.
When working on a big task, it's always easier to take it one step at a time to avoid becoming overwhelmed. Without a detailed plan of action, the whole process becomes hectic and stressful. It's normal to miss deadlines, but do your best to make a schedule and stick to it!
2. Budget for additional costs
Home renovation projects are never simple and rarely go exactly to plan. You will save yourself a lot of time and energy by pre-empting these potential pitfalls along the way. For example, old buildings will most likely require new electrics.
According to Homebuilding & Renovating, rewiring a typical three bedroom terrace measuring around 100m² will cost between £2,500-£3,000, adding a modern heating system to a typical house will cost around £2,500-5,000 and a new roof can cost about £2,000-£3,000 for a typical three bedroom house.
3. Write everything down
Whether it's measurements of each space, who is responsible for what role, or your expenditure, make sure you write it all down and keep it with you – even if it's in your notes in your phone. This will help avoid any confusion or mishaps along the way.
4. Who are you renovating for?
People renovate for different reasons, whether it is to increase the value of your property, restore an old or derelict property or enhance your return on investment, everyone has their own goal in mind. Renovating for you and your family to live in the home, to rent your property or to sell your home, tailor the renovation to meet your goal. However, even if you are renovating for yourself, think long-term and make sure that the decisions you make will not have a negative impact when you eventually decide to sell your home.
5. Be realistic
Nothing ever goes perfectly, and renovation deadlines are almost always extended. Remember that you can't rely on everyone all the time and you're probably going to go over budget. It's all worth it in the end though, and if you remain realistic with your expectations and vision, you'll be on the path to success!
Competition time!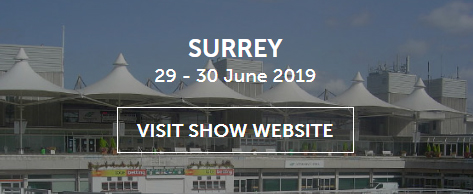 This month, we are giving away 10 pairs of tickets to the Homebuilding & Renovating Show in Sandown Park, Surrey on 29th & 30th June 2019.
Regardless of your stage in the building or renovating process, a visit to this event will reward you with inspiration to help create your dream living space. Gain insider knowledge from versatile property experts, find out how to source the most suitable products for your home or start from scratch with a guide to planning permission.
Through a wide range of free daily seminars and masterclasses on key topics including self-build, renovating, innovative products, extensions, conversions, and home DIY alongside tailored advice about your project, you will leave with the confidence and determination to maximise your home to its fullest potential.
Swap hours of scouring the internet to hold face-to-face consultations with architects, planners, builders and Homebuilding & Renovating magazine's experts.
How to enter:
On Facebook – Share the competition post pinned at the top of the page AND like The Guild of Property Professionals Facebook page @GuildProperty.
On Twitter – Retweet our pinned tweet about the competition AND follow @GuildProperty.
On Instagram – Follow @guildofpropertyprofessionals, like our competition post and tag a friend in the comment section below.
Important dates
The closing date for entries is 20th June 2019. The winners will be contacted on the following day and will be announced on social media when they accept their prize.
Terms & Conditions
By entering the competition, entrants agree to be bound by these terms and conditions.
1. This competition is open to residents of mainland UK only.
2. The competition is free to enter.
3. By entering the competition, you hereby warrant that the information submitted is true.
4. Entrants must be over 18 years of age.
5. There are two steps required to successfully enter the competition.
To participate, you need to:
a. Retweet on Twitter or share on Facebook the competition post that is pinned at the top of the page.
b. Alternatively, you can like our competition post on Instagram and tag a friend in the comment section below.
c. Follow us on Twitter, Instagram or like our page on Facebook.
6. The information explaining how to enter the competition forms part of these terms and conditions. Entrants to the competition are bound by the entirety of these terms and conditions.
7. The winners will be chosen at random by representatives of The Guild.
8. The winners will be announced on 21st June 2019 via The Guild's Facebook, Twitter and Instagram pages. The winners will be notified via private message on Facebook, Twitter or Instagram.
9. Each of the 10 winners will win two tickets to the Homebuilding & Renovating show on 29th-30th June at Sandown Park in Surrey: https://surrey.homebuildingshow.co.uk/
10. Entrants may be required to take part in media activity surrounding the competition. By taking part in the competition, entrants' consent to the participation in such activity fully.
11. No responsibility is taken for entries lost, delayed, misdirected or incomplete due to server functions or failures, virus, bugs, technical problems or traffic congestion on the internet or any other causes outside the control of The Guild.
12. Events may occur that render the competition itself, or the awarding of the prizes impossible due to reasons beyond the control of The Guild. Accordingly, The Guild may at their absolute discretion vary or amend the competition and the entrant agrees that no liability shall be attached to The Guild as a result thereof.
13. This competition is organised and operated by The Guild of Property Professionals of 121 Park Lane, Mayfair, London W1K 7AG.
14. In the event of any dispute regarding these terms and conditions, conduct, results and all other matters relating to the competition, the decision of The Guild shall be final, and no correspondence or discussions shall be entered into.
15. The competition is not open to The Guild employees and their immediate family members.
16. The terms and condition incorporate The Guild's standard terms and conditions, which can be found at https://www.guildproperty.co.uk/legal/terms
The Guild of Property Professionals Head Office
Tel: 020 7079 1415 Email: mediacentre@guildproperty.co.uk