Before selling your home, most people try to spruce up their property by decluttering and doing a thorough clean. But many people forget the area that gives a first impression is the garden. We all like to get outside and enjoy a sunny summer afternoon, so make sure your garden looks appealing for a potential buyer. Here are some easy tips to follow to make your garden add value to your property.

1.
Spruce up the space

Just like inside your home, some decluttering and garden maintenance can add value to your property. Always start with tidying and key maintenance.

"Depending on their situation, buyers could see the garden as entertaining space, a hobby, the place where their children will play, space for their pets, a source of food or a combination of any or all of these, so it is crucial that sellers place as much importance on the presentation of the garden as they would on the presentation of the house," says Steve Thompson from Thomas Morris in Cambridgeshire. "Good gardens can add value to a home and poorly kept gardens can detract from it."

Susie Davies from Debbie Fortune Estate Agents in Somerset recommends maintaining the lawns. "A manicured lawn always enhances the appearance of a garden and makes it look bigger," she says.

Lee Hussell from Webbers in Devon has some practical advice. "The first place to start is to give your garden a good tidy up. Winters are never kind to our gardens and damage may have been caused to fences and trellis or maybe the larger shrubs and trees. Any dead growth can be cut back and fallen leaves and other debris can be removed and cleared away."



2.
Add some seasonal colour

Once your garden is tidy, it is time to make it into a key selling point that potential buyers will love.

"When showing your home, you want the buyers to visualise living there, so have pot plants filled with flowers to give it some colour and the lawn mowed to make it look tidy," suggests Celeste Hannah from Hamilton Parkers in Hampshire. "First impressions count, and in the spring and summer months, you want to show your garden off to its full potential. This will definitely add perceived value and gives you a better chance to maximise the selling price."




3.
Focus on what is seen first

Struggling for time or budget? Start where your potential buyer will start and focus on this area.

"Never forget kerb appeal, and, more relevant in the online age, photo appeal. The first impression really does count, so always start with the front garden," says Martin Moore from Morris Marshall & Poole in Wales.



4.
Add a key selling point

A well-maintained garden will make sure a buyer is not put off your property, but something more can make them want to buy your property above any others they have seen.

"A nice summer house is a garden goal for many people," says Phil Pritchard from Williams & Goodwin in North Wales. "It often feels like an extra room away from the main property and can be utilised as anything from a place to relax, an office, a man cave or a playroom for the children."

There are ways to maximise the impact of an existing summer house, too. "If you have a summer house, it is worth making sure the wood has been treated so that it is weather proof and you can easily give it a face lift by adding a touch of colour," suggests Andrew Lodge from Andrew Lodge Estate Agents in Surrey. "There are so many good quality garden paints available in neutral tones."

Don't forget the impact that a child's opinion may have on the decision makers, advises John Newhouse from Roseberry Newhouse in North Yorkshire. "Buyers may love the idea of a summerhouse or man cave, and of course children will be drawn to tree houses or play areas."

Simon Miller at Holroyd Miller suggests caution, though. "The truth is that some people like hot tubs or summer houses and some don't. Additions of this kind shouldn't be thought of in terms of re-sale, however, well looked-after and presented in the right way, they will certainly present something unique and a lifestyle image that potential buyers can see the value in."


5.
Add some shed-quarters

Sheds are not only practical, but they are coming back into fashion. They can be used from anything as a useful place to store bikes and lawnmowers to a garden retreat.

"By putting up a good-sized shed, you are adding a useful storage space for gardeners and families with outdoor furniture and even toys," says Andrew Lodge.

Many people choose to work from home, and an insulated shed could provide the perfect home office. John Newhouse says: "Additional space in the shape of pods, studios or cabins provide potential work space options for house hunters."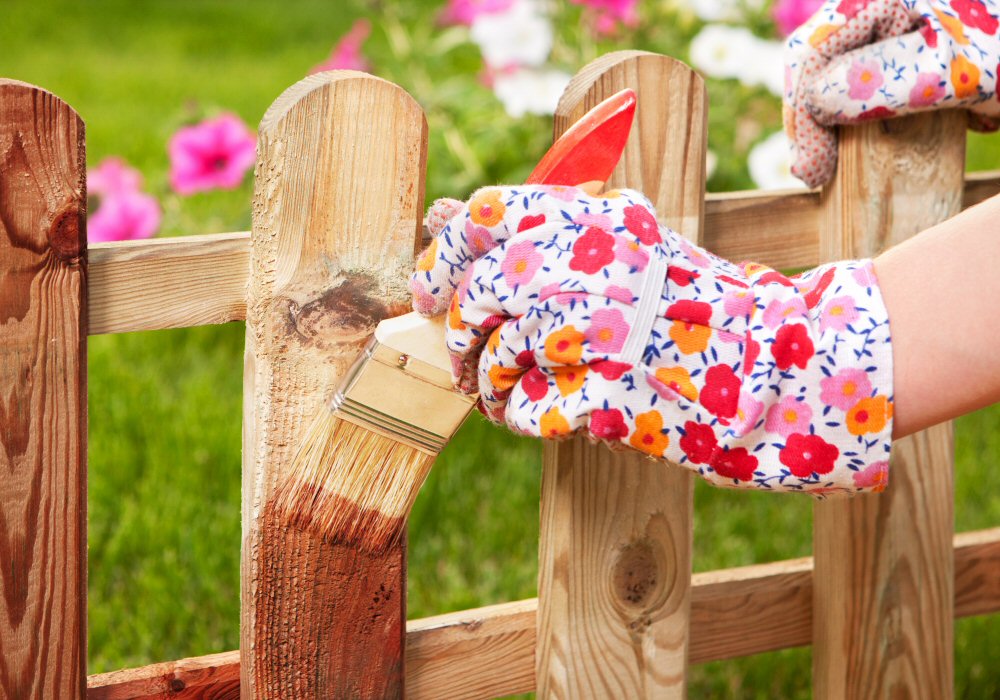 6.
A little paint goes a long way

If you're looking to spend less to add value to your property, don't underestimate the impact of a good coat of paint on fences, sheds and other wood in the garden.

"Adding value to your home through the garden doesn't have to break the bank. If you have decking or a perimeter fence, you could freshen it up with a coat of paint. If the garden is presentable it will be more attractive to viewers and could increase the price a potential buyer is willing to pay for your home," suggests Jared Thomas from Emsleys Estate Agents in West Yorkshire.



7.
Think about the patio

"We recommend investing in good quality patio, paving or decking," says Andrew Lodge. "Having a professional job done will enhance the overall appearance of your outside space. Decent sized patio and decking areas add value as they are great for entertaining and alfresco dining. Adding some good lighting outside will also enable people to make the most of the garden on those long summer nights."



8.
Style your garden with furniture

You wouldn't show a room to a potential buyer without any furniture in it, so why show a garden without a table and chairs?

"Depending on the size of the garden and who it will appeal to, ensure that the lawns are cut or the terrace is swept and ideally have the garden furniture set up so buyers can imagine themselves sitting out enjoying an al fresco evening," said John Newhouse.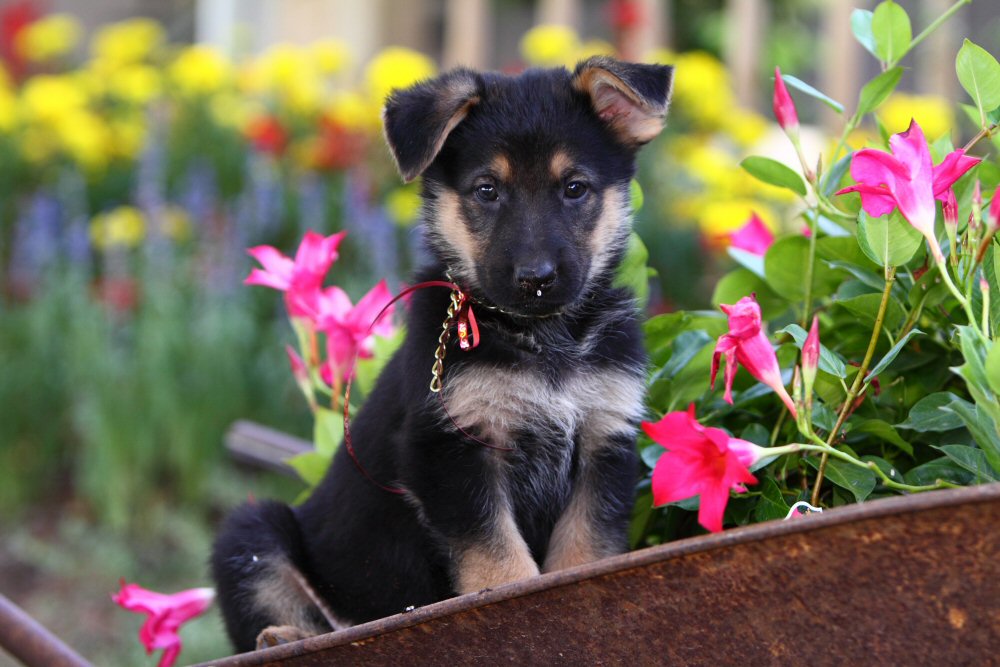 9.
Secure the garden

If the people viewing the house have pets, they will want to see a garden that is fully secured to avoid an escaped dog.

"It is important that you invest in secure fencing, walls or gates," advises Andrew Lodge. "People like to feel secure in their gardens so that they can relax. It also makes the garden more appealing to those with young children and pets."



10.
Make it private

If your home is overlooked by other homes or gardens, it's a good idea to give the idea of privacy to the garden. If it isn't too expensive, add hedges or trees in key spots. It will make the potential buyers be able to imagine themselves enjoying a peaceful afternoon outside in the summer.

Susie Davies advises that ornamental trees have a pleasing, aesthetic effect in a garden.




Are you looking for a new home with a beautiful garden? Contact a Guild Member today to start your property search.