As our lifestyles have been altered by the COVID-19 pandemic, many are considering relocating to more rural or scenic locations. With this in mind, we asked Guild Members for their recommendations on the best locations in the UK for winter walks: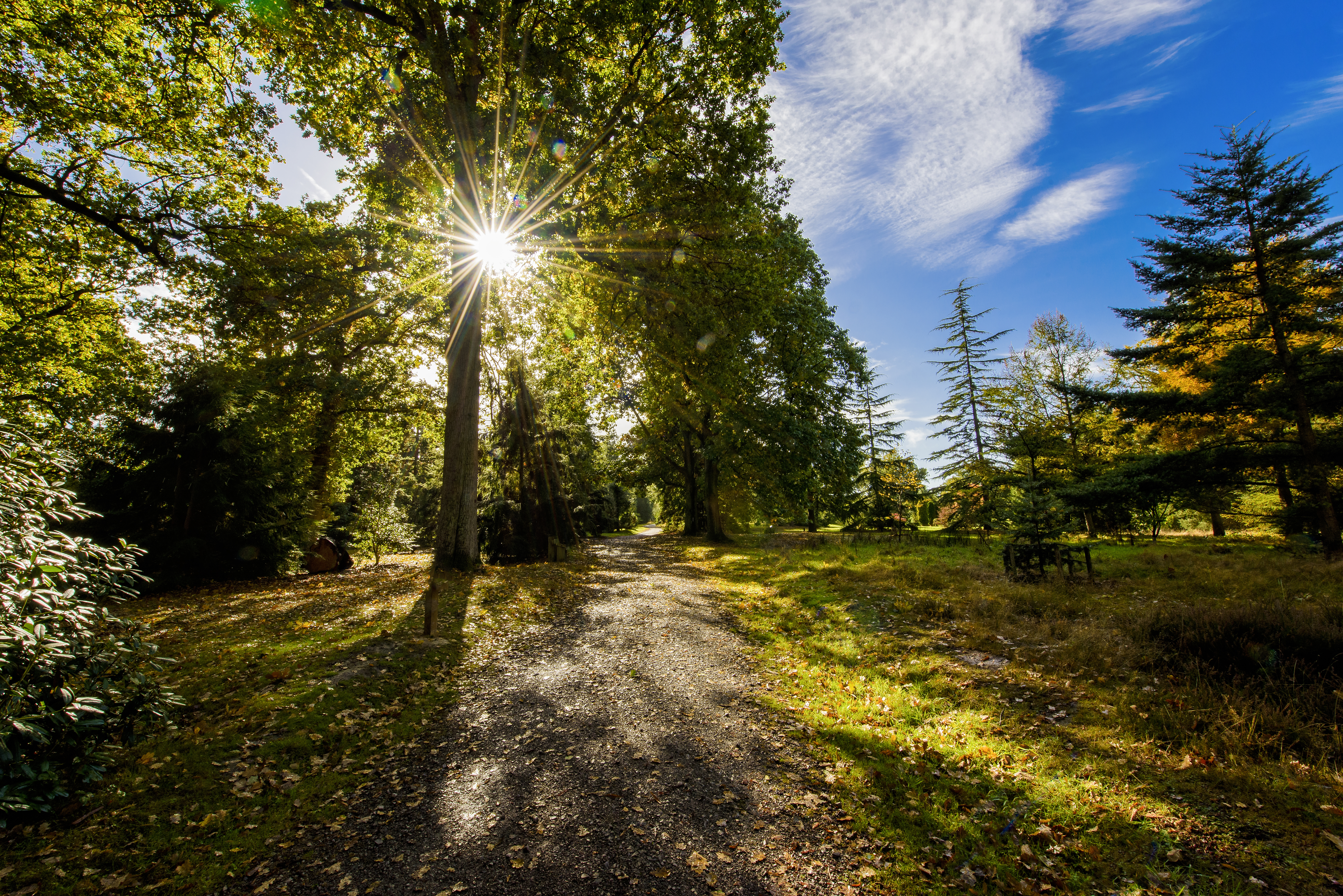 Carol Prier from Firefly Homes says: "We recommend Bedgebury National Pinetum and Forest for a winter walk as it is wonderful for a crisp, frosty day when the sun is shining.  The forest offers plenty of cycling, mountain-biking, walking and running trails, a Go Ape treetop adventure, adventure play trail, and play areas. There is a lovely cafe with beautiful views and ample car parking. There is a charge for parking but certainly worth a trip to The Garden of England."
2. Clumber Park, Nottinghamshire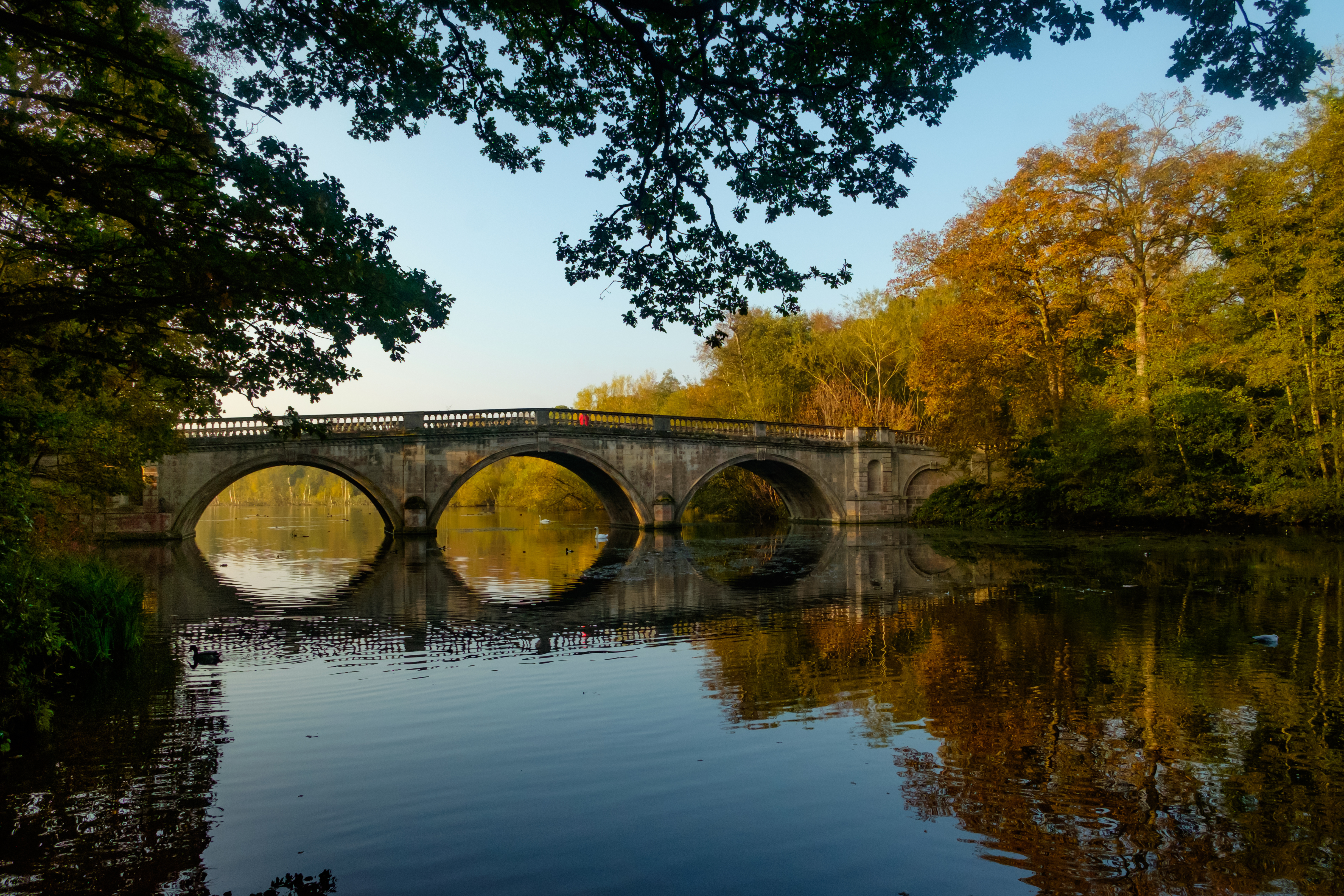 Kirsty Keeton from Richard Watkinson says: "We're biased here in Nottinghamshire, but we think we have some of the best winter walks from peace and tranquillity to family entertainment. We have access to some wonderful parkland at National Trust Clumber Park, which is easily accessible from Newark, Mansfield and Southwell. You can walk for miles in the woods, with beautiful scenery of the former grounds and stunning lake. 
"It is a hugely popular venue as you can be in the hustle and bustle of the main area, where there is a woodland playground, coffee shop and activity centre, or in the miles of woodland surrounding it, where you are unlikely to see another soul."
3. Sherwood Forest, Nottinghamshire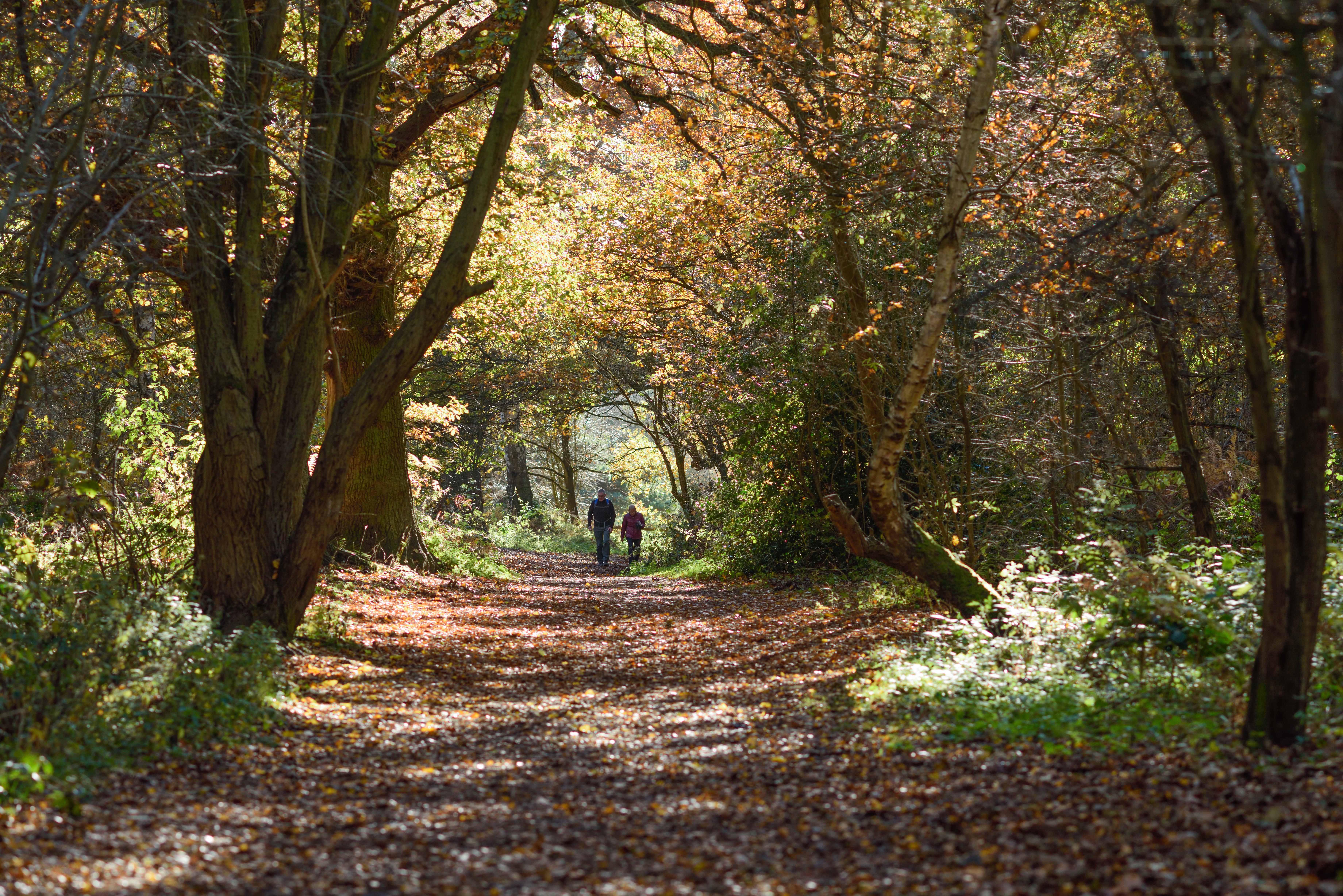 Kirsty Keeton from Richard Watkinson also says: "We also have Sherwood Forest, home to the infamous Robin Hood and Major Oak, with miles of woodland walks and activities available.  Sherwood Pines offers woodland walks with woodland play facilities, encouraging the whole family to get involved, with the bait of a café serving delicious treats at the end. The Gruffalo trail was also very popular here with the younger members of the family and it is also very popular with mountain bikers."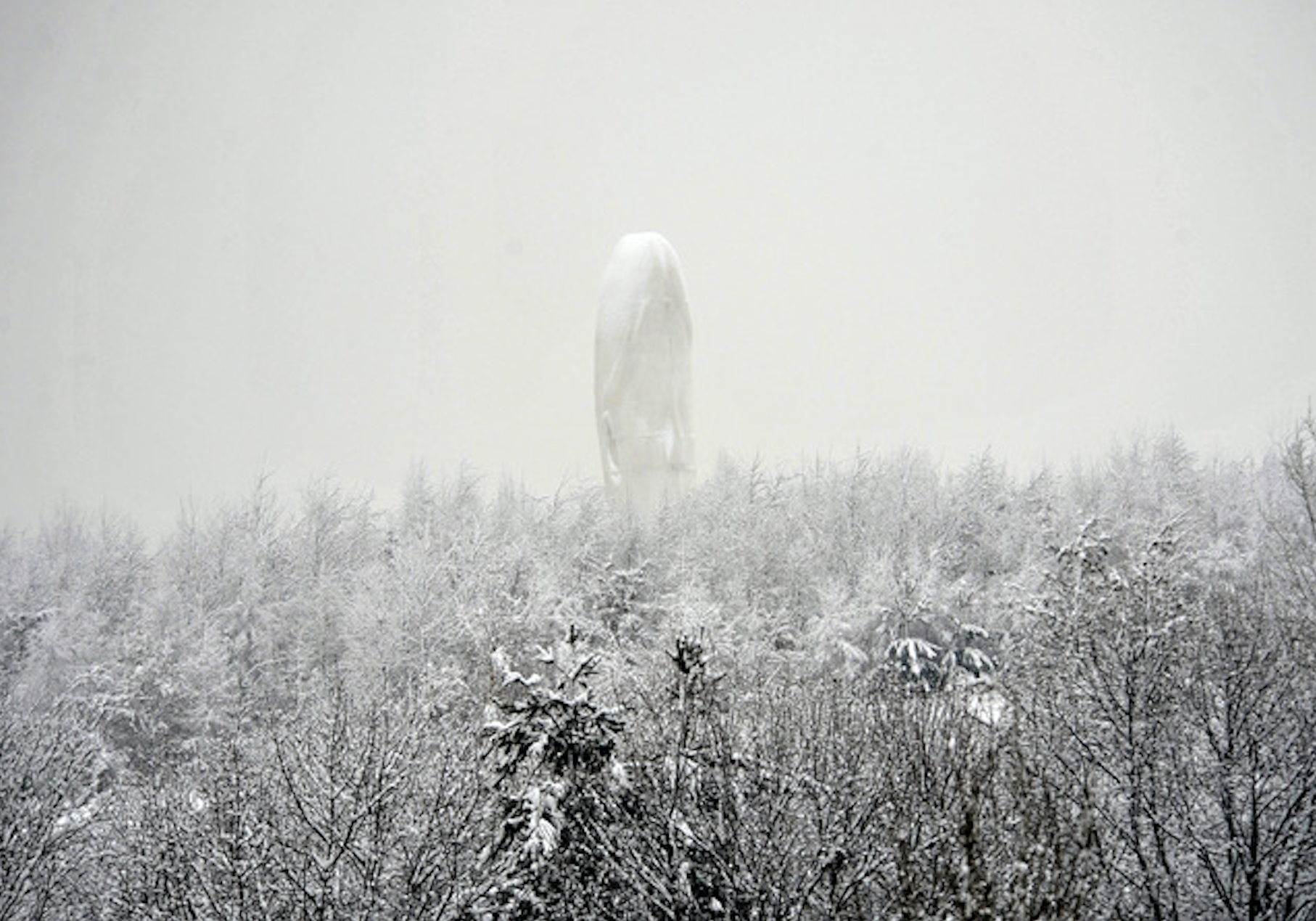 Paula Davies from David Davies says: "The Dream, a 20-metre-high sculpture designed by world-renowned artist Jaume Plensa, sits in Sutton Manor woodlands and can be seen from miles around. It's a real highlight in the area and is the perfect place to visit during winter walks. The woodlands have picnic benches to stop and enjoy the beautiful views, too."
5. Wimbledon Common, London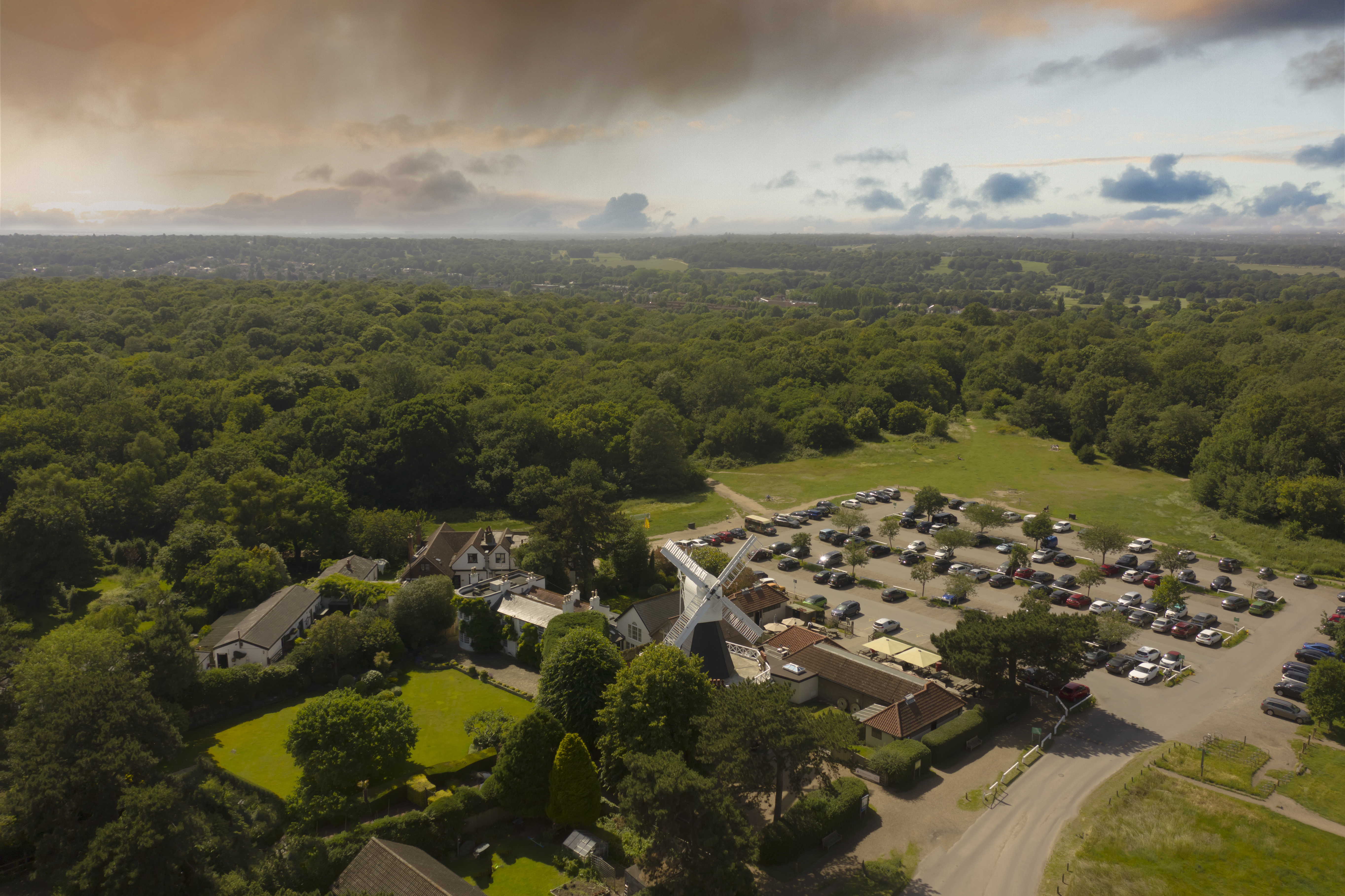 Steve Parsons from Andrew Scott Robinson says: "Wimbledon Common is a fabulous place to walk your dog, and there is plenty of variety from the vast open spaces across the golf course to the beautiful woodland area. You can cover quite a few miles over the different terrain and can easily exhaust your dog as well as yourself. There are lots of paths and you can just meander through and get completely lost, you can feed the ducks at Queensmere Pond, as well as find little camps/dens for the children as you stroll. 
"We always do a loop round the Common starting at the Windmill Carpark, down into the woodlands, where your dog can chase the squirrels, take a dip in the river, then round the golf course, across the grass plain and back to where you started. We normally cover around four miles, but I am sure the dog covers more. When you return to the car there is also a café which serves fabulous food and refreshments so there is a reward at the end of the walk, or you can have a beer at the golf club."
6. Fremington
, North Yorkshire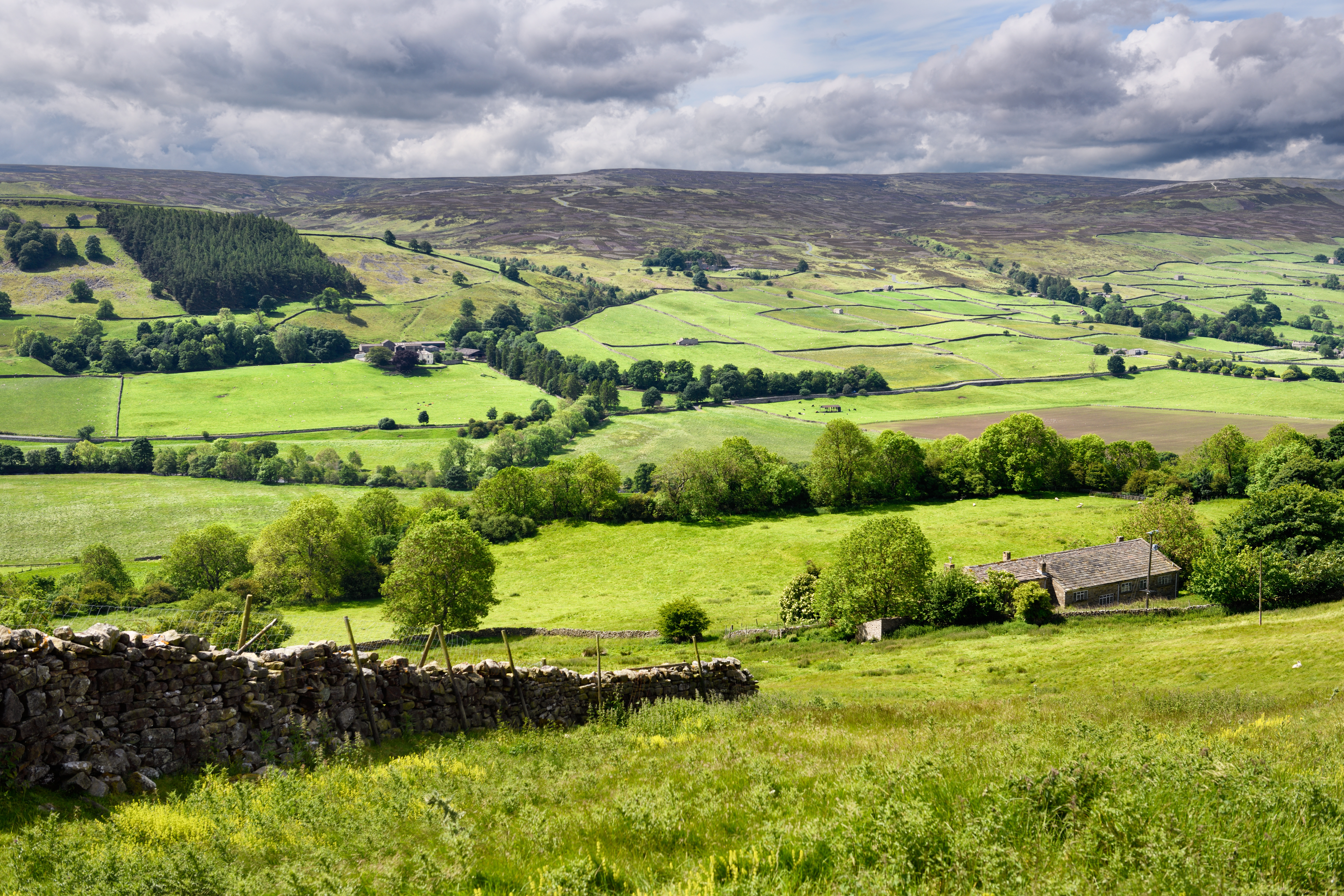 James Brown from Norman F Brown says: "Fremington Edge is fantastic for weekend walks and offers unbeatable countryside views. From our office in Richmond, North Yorkshire, we cover this desirable rural location, which is easily accessible to our market towns and communication links. After a moderately steep walk from Reeth this view is always worth the effort."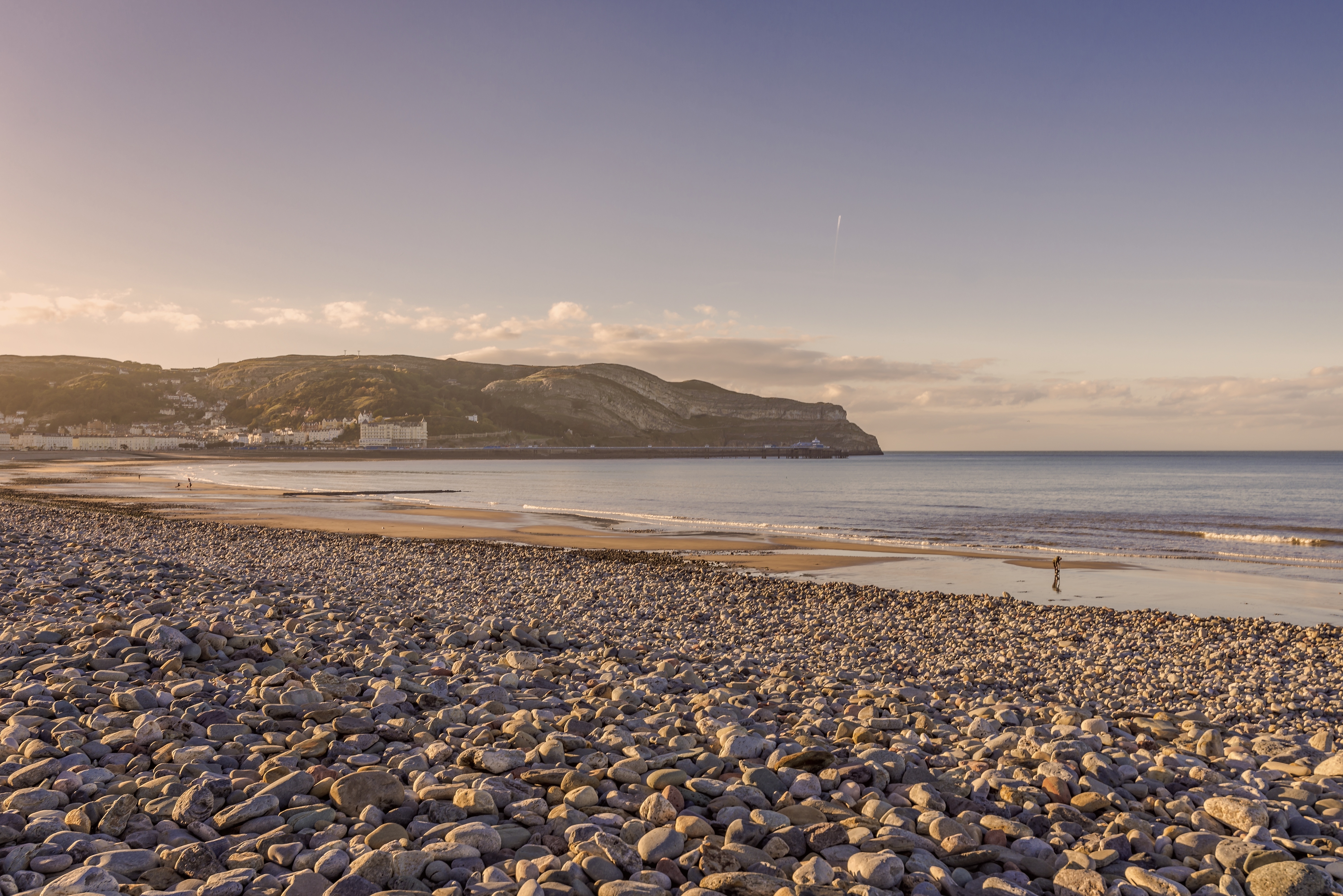 Patrick Glover from Anthony Flint says: "Conwy county boasts, arguably, some of the best walking spots in the UK. It really has it all when it comes to walking locations, and not just in winter but all year round. It boasts picturesque sea views from places like Llandudno's iconic Great Orme or Conwy Morfa Beach which looks out towards Puffin Island and Anglesey.
"You can venture further inland down the Conwy Valley and come across places like Eglwysbach and Betws-y-Coed where you can enjoy walks through the stunning countryside. In between, you have the beautiful Conwy Mountain range which boasts just about every kind of view imaginable. Plus, you are right on the doorstep to the Snowdonia National Park, which boasts the highest mountain in Wales, Snowdon."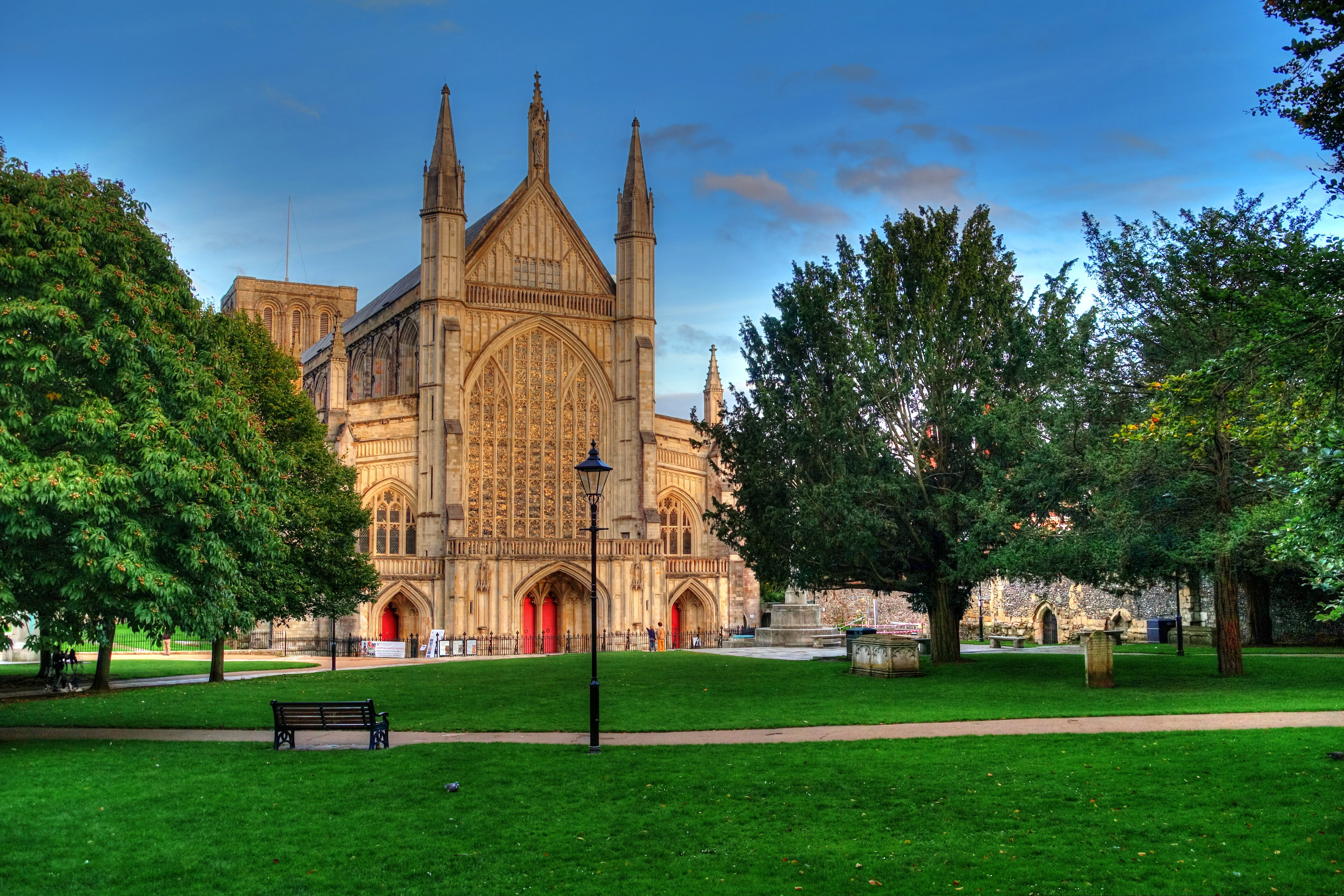 John Leeson from Belgarum says: "Winchester is great for winter walks from the city and out through the water meadows to climb St Catherine's Hill or St Giles Hill which have particularly stunning views over the city. There is also Winchester Cathedral, one of Europe's finest and largest cathedrals."
9. Braunton
Burrows, Devon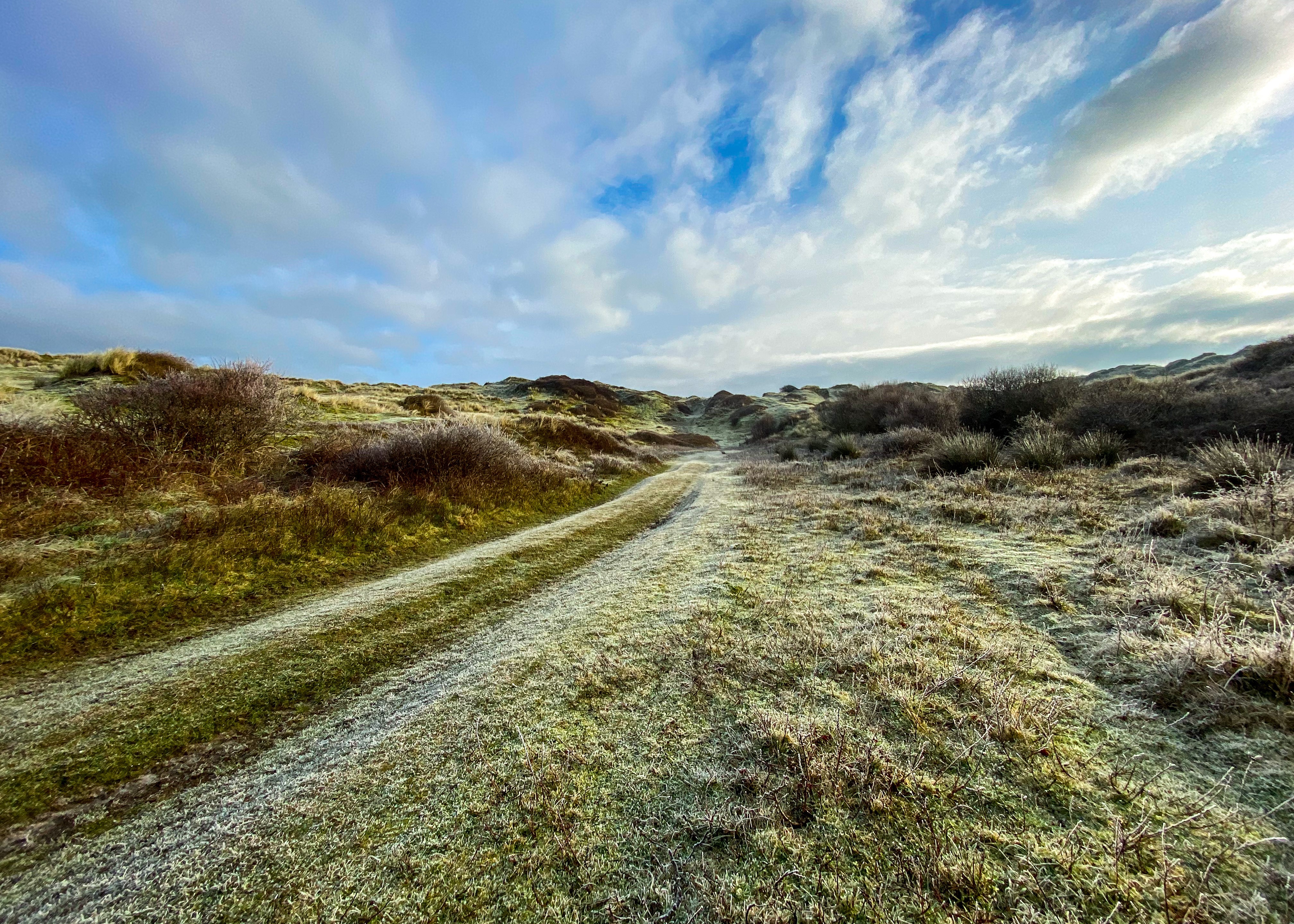 Lindsay Curtis from Webbers says: "Braunton Burrows which is a Unesco Biosphere Reserve, in an Area of Outstanding Natural Beauty, is one of the largest sand dune systems in the British Isles. We are really spoilt here in North Devon having beaches on our doorstep but for me, this amazing place is just a walk away from my home and our office here in Braunton and it goes on for miles and miles. 
"The car parks can be really busy, but you get onto the dunes and you rarely see another person! If you have long enough, you can get to Saunton Sands, a renowned local surfing beach and the other side is Crow Point, which follows the Taw Estuary before it meets the sea. In the middle of this sand dune system are Saunton Sands Golf Courses as well and some of the walks take you through the golf course, where golfers have to stop for you!
"It is honestly a wonderful place to get away and have space. On a frosty morning, the sand dunes look amazing, and the sunsets are divine!"
10. Cirencester,
Gloucestershire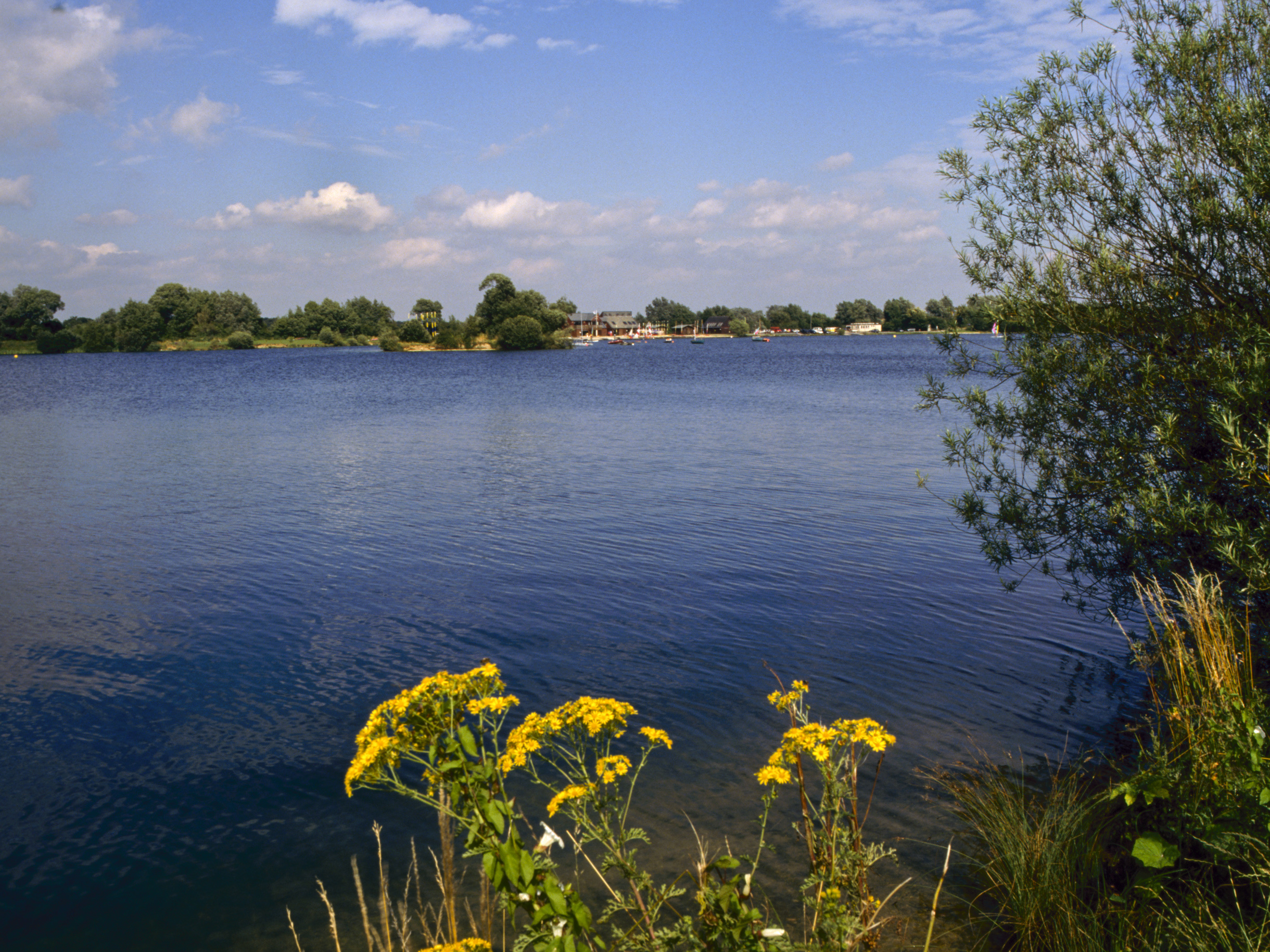 Paul Oughton from Moore Allen & Innocent says "The area around the Cotswold Water Parks (South Cerney, Cirencester, Gloucestershire) is always a lovely place to walk in the winter. It's quieter with fewer tourists about, so not only do you get the leisure and recreation facilities, the café, pubs, and picnic areas, but also the cycle ways, bridle paths and picturesque walks.
"We've got several family homes in and around the village for sale and for rent – as well as a couple of team members who live there!"