A new chapter has been unveiled for The Guild of Property Professionals, with Iain McKenzie as the newly appointed CEO. The enthusiastic and well-recognised leader in the property industry sets out his vision to expand The Guild into new areas.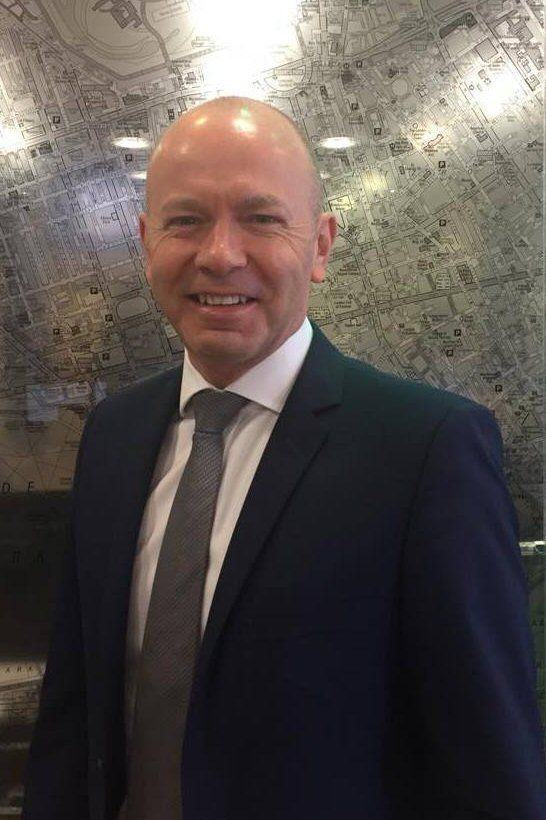 Q1: What is your background?
A: The estate agency world has been my life for 30 years this year. I started at the tender age of 17 on a youth training scheme in Devon. I quickly progressed through the ranks and at the age of 26, I became a Regional Manager and moved to Hampshire. Three years later, I set up an independent estate agency called Complete Property Services and became a member of The Guild of Property Professionals. This was my first encounter with The Guild and I was extremely impressed with the services that were offered to me. In 2011, I joined Countrywide as Managing Director for the Solent subsidiary, which grew year-on-year to a business of 100 branches. Now, at the age of 47, I am starting a new adventure as the CEO of The Guild.
Q2: Tell us a bit about yourself? What are your interests? What have you been doing?
A: I have two fabulous daughters, who are apple of my eye. I am keen skier and I try to go as regularly as possible with my family and friends. Work life is priority but home life is an extremely important part of my life too.
Q3: What is your vision for The Guild?
A: My vision for The Guild is to be the leading voice of the industry to consumers. This includes representing independent agents, so they maintain and sustain their independent status while giving them the benefits of belonging to a nationwide organisation. But what does this mean? The Guild will offer help and advice at all times, giving a seal of approval of knowledge, integrity and results from the general public's perspective. We will be the helping hand and safety net for our members with all compliance matters informing them of changes to important legislation which will help to keep them compliant and generally advising them on all relevant matters.
Q4: How are you going to embrace digital?
A: Cleverly. The public seek modern methods but traditional values. The Guild will be at the forefront of this principal. I intend to work closely with the Media Centre at The Guild head office in Park Lane. It is key that there is transparency across the industry, whether this is through traditional estate agents or online platform. I'm very au fait with the current online offering from my experiences from my previous employer and I am confident about adapting this to suit to the independent sector.
Q5: What are your core values?
A: Honesty, integrity, transparency – I think anybody who has met me would agree with this. I am a great believer of developing people, I am open to suggestions, have a can-do attitude and I'm an all-rounder. I never ask anybody to do something that I am not prepared to do myself.
Q6: Where do you envision the Guild going in the next five years?
A: Growing from strength to strength, The Guild will become an authority in the estate agency sector from a consumer and independent perspective. The Guild will always be a pillar of support, expertise and vision for its members. I hope The Guild to be a publicly recognised kitemark of approval.
Q7: What do you plan to achieve in the first 100 days?
A: Within the first 100 days, I intend to connect with every member through regional meetings. Where I will deliver my vision for The Guild. I plan to engage in open and honest conversation with the National Advisory Council (NAC) and to reinforce the value of The Guild to its members.
Q8: What are the opportunities for estate agents? What does the future hold?
A: The sector is going through radical change with online disturbers having recently entered the marketplace. I strongly believe that 'Cost is an issue, in the absence of value'. The opportunities are still the same as ever. Excellent customer care creates loyal raving fans, which in turn leads to repeat business recommendations. The leading agents are seamlessly incorporating technology into the traditional customer service model, and we want to do the same.
Q9: How many members are there? How do you see The Guild expanding?

A: Currently, The Guild has around 800 members. My intention is to enhance The Guild's offering and to expand to 1000 members in time for our 25th anniversary in May 2018. The Guild is one the best-kept secrets in the property world and I can speak from personal experience when I say that The Guild helped me to secure more instructions when I was an independent agent. It played a crucial part than any other tool in my toolbox.
Q10: Why should people join The Guild?
A: There are very few unique selling points (USP) in the estate agency sector. However, the Guild is one of them. The four pillars of strength that The Guild is built on are: Trust and Confidence, IT and Intelligence, Marketing and Exposure and Additional Revenue Streams. We are exceptional in all of these areas.
In addition, we also deliver full trading standards accredited training, compliance audits and free PI insurance to our Members.
For more information about The Guild of Property Professionals, visit: www.guildproperty.co.uk or contact 020 7629 4141.