For many, the ideal garden is a perfect blend of manicured lawns, flowerbeds overflowing with abundance, trimmed topiary and box hedges. An escape from the hustle and bustle of modern life, gardens can be a refuge designed to suit any lifestyle. From small kitchen gardens to grand country grounds, each has its own character and can be a place of serenity amid the daily routines of life. We look at a few properties with gorgeous gardens guaranteed to inspire.
A superbly appointed detached Regency residence reputedly built in the 1820s, Ebford House has recently undergone a complete refurbishment and modernisation programme creating a grand home of distinction and great character. Located in a highly desirable hamlet close to Topsham, Edford House's gardens wrap around the home with an array of mature trees and shrubs. To one side is a woodland style area with an old oak tree and Douglas fir and an area of lawn with raised beds, a greenhouse and garden shed. To the front of the property is a veranda terrace with wisteria. Steps from the terrace lead down to a gravel pathway which in turn has steps down to a good-sized lawn with mature planted borders and trees.
For sale through Wilkinson Grant & Co (topsham@wilkinsongrant.co.uk, 01392 875000).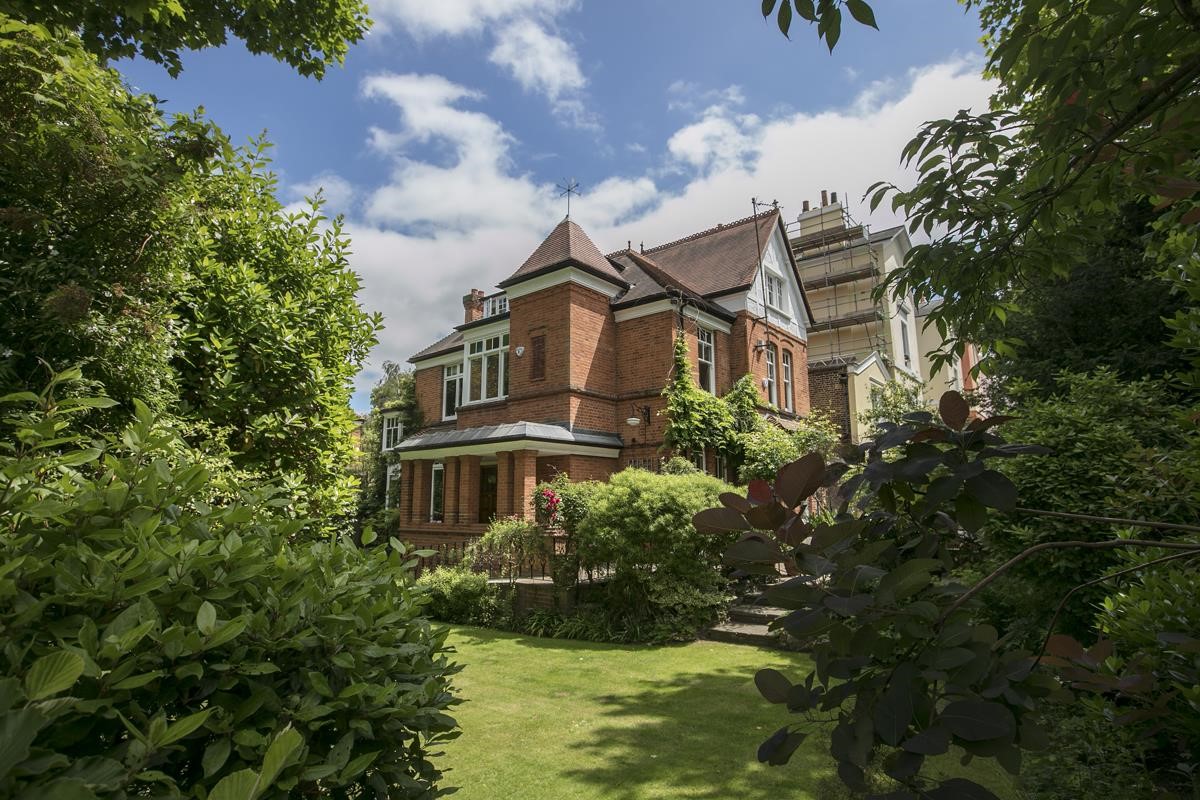 On a sizeable corner plot in Rylstone, this seven-bedroom Victorian home is somewhat of a hidden gem. Named in honour of William Wordsworth's poem 'The White Doe of Rylstone', the property enjoys many original features, including stained glass, textured Ashlar coving, fireplaces and decorative wooden detail. Another standout feature are the three separate garden areas, which each supply a peaceful space to unwind. Tall trees on both sides of the garden afford it privacy, while still allowing for plenty of sunlight. Adding to the charm of the home, mature creepers make their way the up the walls alongside wide bays of sash and casement windows. Not just aesthetically beautiful, but functional as well, the paved patio garden area outside the kitchen is where the current owners cultivate all manner of vegetables and herbs.
For sale through Wooster & Stock (sales@woosterstock.co.uk, 020 7952 0595).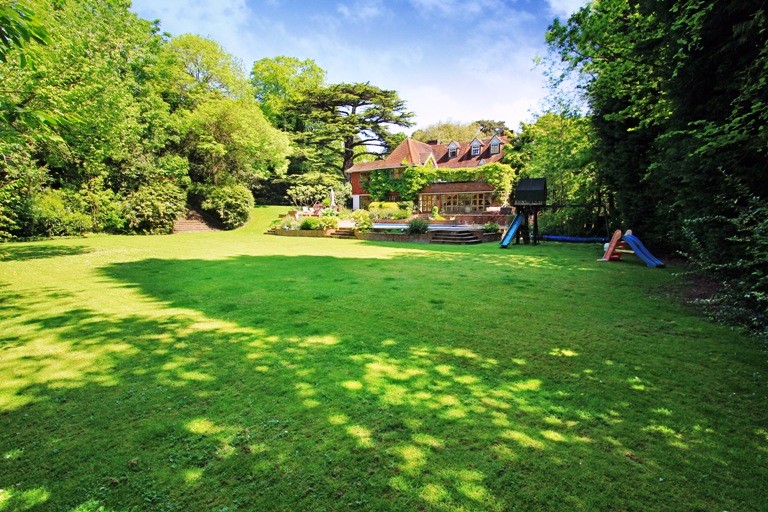 Located in beautiful grounds of just over three quarters of an acre, the garden of this seven-bedroom detached home in sought-after Dennis Lane, Stanmore, offers plenty of space for entertaining or enjoying outdoor activities. The west-facing rear garden of the country-style family home, complete with sun-trap terrace and heated swimming pool, features ample lawn area and high mature trees and scrubs providing both privacy and shade.
For sale through Breslauer (sales@breslauer.co.uk, 0208 954 2200).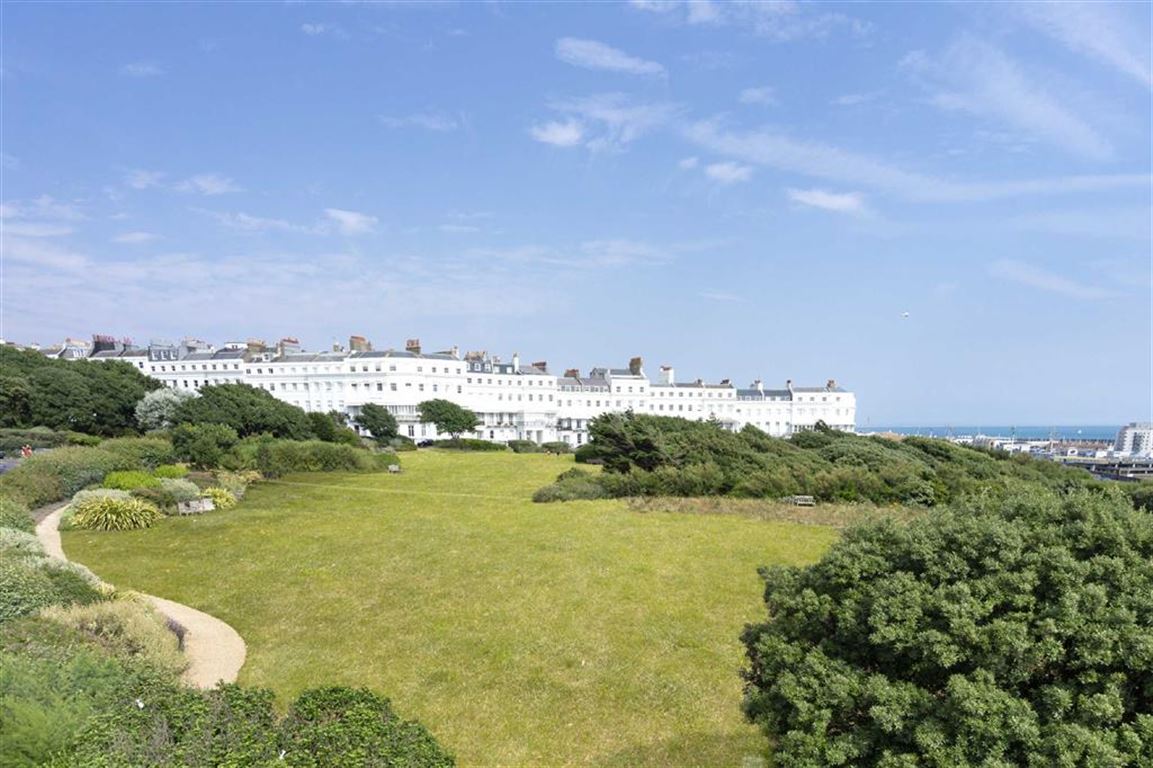 Located in the Kemp Town Conservation area, this three-bedroom apartment in Sussex Square looks out across the greenery of the beautiful landscaped gardens of Kemp Town Enclosures. A communal garden, Kemp Town Enclosures is owned collectively by the freeholders of 105 houses that make up the Kemp Town Estate. Residents have access to these private enclosed gardens and can enjoy easy direct access to the seafront without crossing the coastal road via its secret tunnel.
Local horticulturist, Henry Phillips was responsible for landscaping the gardens in 1828, around the same time that the Kemp Town Estate was being constructed. The tunnel to the esplanade was added later in about 1830. Royalty such as William IV and Queen Adelaide, and later Victoria and Albert, enjoyed walks in the gardens on their visits to Brighton. In 1908, the gardens were set aside for the exclusive pleasure of Edward VII when he and his daughter stayed at 1 Lewes Crescent.
For sale through Sawyer and Co. (brighton@sawyerandco.co.uk, 01273 685111).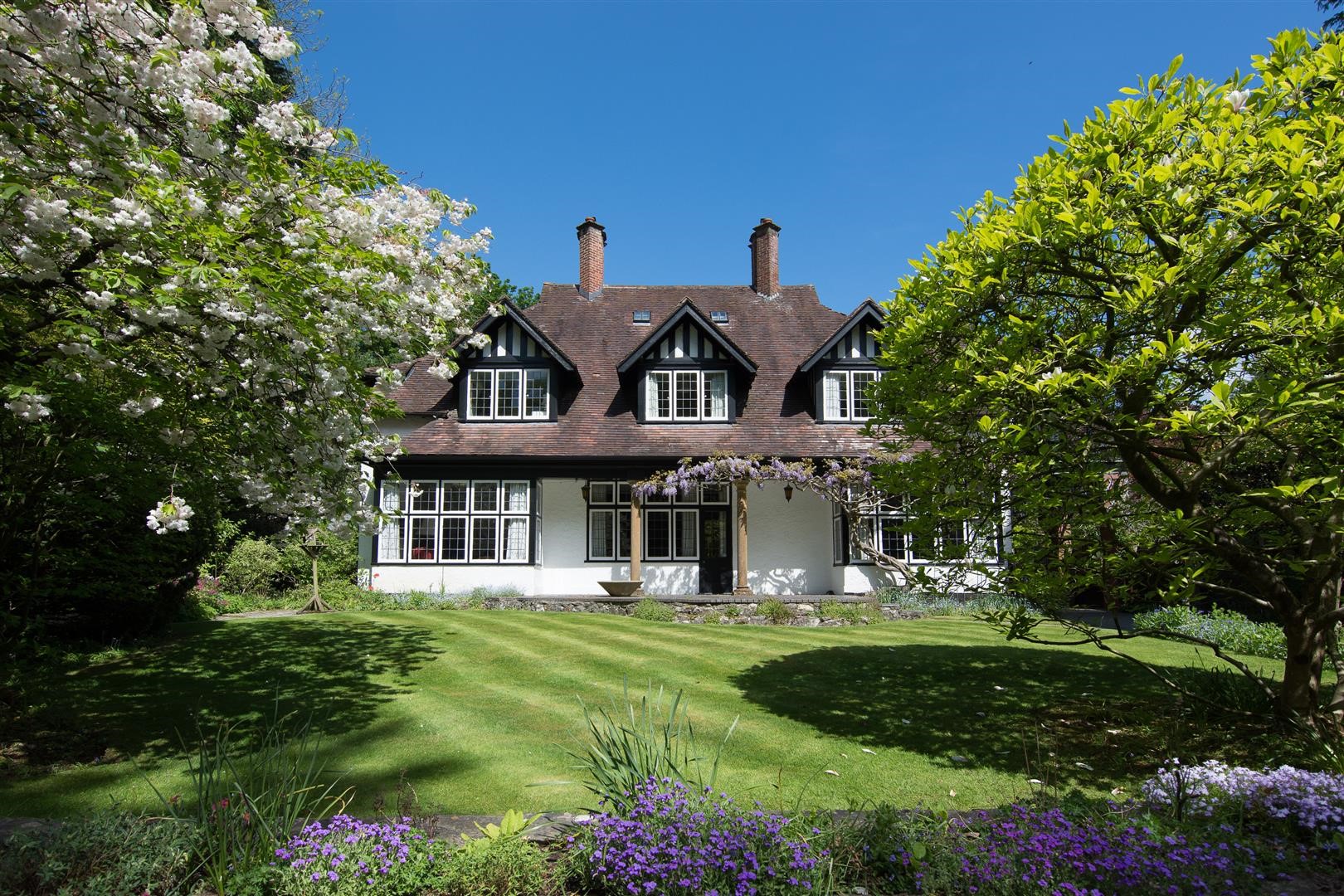 A magnificent six-bedroom Edwardian home in a leafy private road on the very edge of the city, in the enviable location of Leigh Woods. Three Gables was built for the Wills family in 1908 in a bespoke style and now occupies an outstandingly beautiful plot of around a quarter of an acre. The beautifully manicured gardens in the front and rear of the home have an array of mature tree and plant specimens alongside impressive, well-tended lawns and have clearly been a labour of love.
The front garden enjoys a southerly aspect, while the rear faces a north westerly direction. With the overall plot measuring just over a quarter of an acre, there is ample space for interesting features such as the hexagonal summer house to located on the western boundary of the rear garden.
For sale through Hydes (post@hydes.co.uk, 0117 973 1516).