This month, we caught up with Dave Pennick, Corporate Services at Wilsons Auctions to discuss his idea of a perfect home and top tips for working in the property sector.
Tell us about yourself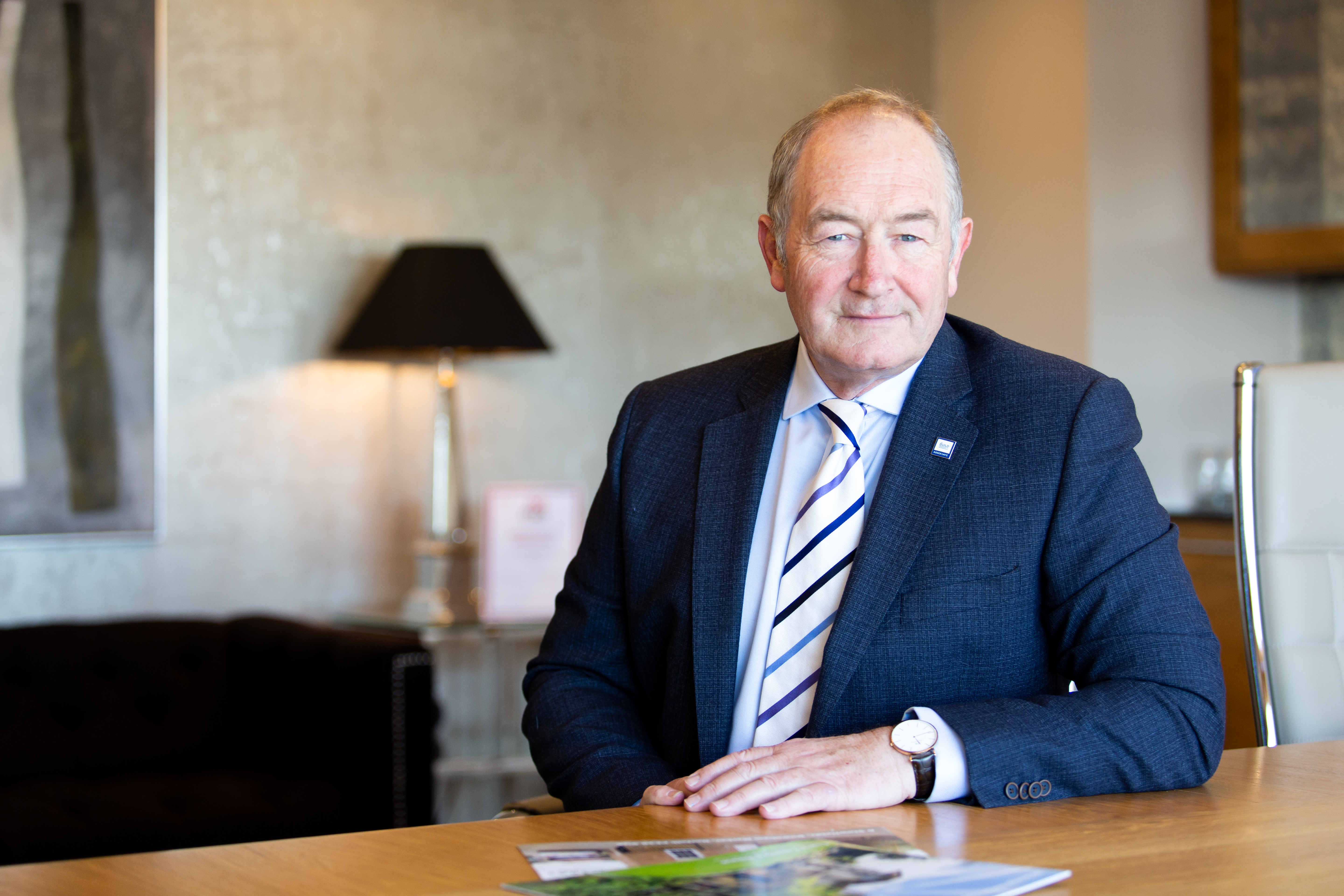 My career has always been in customer-facing roles and I moved to property about 10 years ago. With both buyers and sellers, I try to manage their expectations and deliver the best possible outcome. The sale of a home or asset requires consideration, good presentation and an understanding of who the next owner will be and how they will finance their new dream home.
Tell us about Wilsons Auctions
Wilsons Auctions is the leading provider of premium asset advisory and remarketing services across the UK and Ireland. In addition to its industry leading auction and valuation services, Wilsons Auctions combines a multi-disciplinary team of advisory experts who encompass valuation, insolvency, logistics, asset/property securing, marketing and IT specialists, and who, as a team, can consult on behalf of a wide variety of clients with the same tailor-made precision that has become synonymous with Wilsons Auctions.
Conducting over 3,000 auctions annually across the group, Wilsons Auctions offers a wide range of land and property, providing an all-round, hassle-free property experience from start to finish. Wilsons Auctions offers up to seven Land and Property Auctions each month across the group.
Describe your typical day
Each day is hugely varied. When it comes to auctions, preparation is the key! All eyes are on the auction however behind the scenes most of the work that goes into bringing land and property to auction is completed by the day of the auction. On a day-to-day basis I manage valuations for Receivers, Asset Managers, and private vendors, organise viewings for interested buyers of properties entered into the upcoming auctions and speaking to prospective buyers to give them a better understanding of the auction process and why the property is now being offered under a conditional contract.
Why do customers choose Wilsons Auctions?
The contracted process at auction is used primarily when a property has issues with its condition or title and will not sell under Private Treaty. They would not meet mortgage criteria as issues would normally include having no kitchen, no heating or no right of way to the land or property if it is in a rural location.
For those looking to relocate, why choose Northern Ireland?
I arrived in Northern Ireland in 1963 from more exotic parts and have never thought of leaving! Two hours from Belfast will have you in the lakes of Fermanagh or even less to visit the stunning North Antrim Coast - there is both culture and scenery to engage everyone. A great education system, coupled with great healthcare and plenty of opportunity, the Covid-19 pandemic has seen a substantial number of returnees from the large conurbations in the UK.
When it comes to new employment opportunities, most people in Northern Ireland have the advantage of moving house due to choice as it is so accessible, rather than having to relocate which would be more common in Great Britain due to its geographical size.
What is next for the property market in your area?
The Northern Ireland property market is recovering from the heady heights of 2007-8 but the impact of the pandemic and Brexit has seen the level of new instructions fall. Also, in Northern Ireland, unlike the rest of the UK, there is more of a desire to move rather than the need to move, due to the geographical size.
The pandemic has seen an increase in demand for 'holiday homes' both in rural and coastal locations, which we attribute to the fact that the demand of international holidays may be reduced in favour of staycations.
What charities do you support in your local area?
In the early days of the pandemic's lockdowns, Wilsons Auctions organised 'A Bid for Kindness' auction for a range of local NI charities and just recently, another auction for the Mayor of Newtownabbey, which raised over £12,500 which will be shared with two local charities. Personally, Save the Children and World Wildlife Fund would my personal choices.
If you became the Housing Minister for a day, what would you change?
I would ensure that all renovations to the current stock of housing is free of VAT, create tax advantages for repurposing buildings within urban/city centre locations and ensure that cladding of buildings are fire-safe and all stairwells are fitted with sprinklers and smoke control systems.
Can you give six tips for anyone who wants to work in the property sector?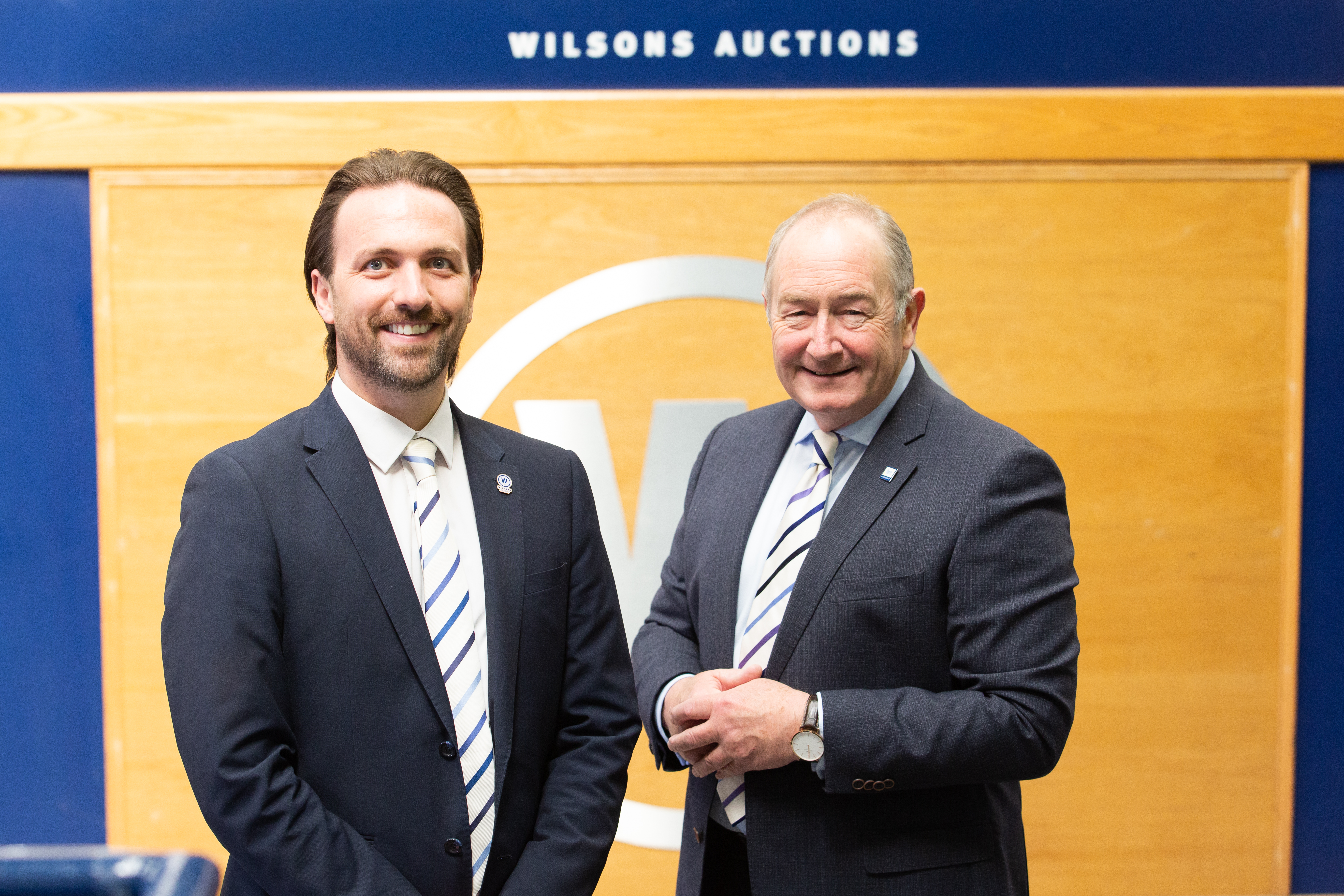 Tip 1
People buy people first!
Tip 2
Be honest and know your product, or property in this case.
Tip 3
Say thank you to your colleagues and clients as often as possible.
Tip 4
See every day as a school day - we are never too old to learn.
Tip 5
Make sure you have five good working days out of six!
Tip 6
Smile!
What makes the perfect home for you?
Hmm… I like- no, love property. I admire all types of homes and property, but I personally have a simple raison d'être – it has to be warm and cosy.
Do you have any news you would like to share?
Wilsons Auctions is a proud Member of The Guild of Property Professionals and proud to work with our professional colleagues. I fully support the need for all property people to have the level-three qualification and I am looking forward to getting mine!
Learn more about the Level-Three Agency Qualification offered to Members of The Guild.
Contact us
Find out more about the products, services and support we provide to our Guild Members here or email parklane@guildproperty.co.uk for more information regarding membership to The Guild of Property Professionals.