When it comes to buying residential property, homebuyers divide into two camps: those who prefer the modern comforts of a new-build home and those who adore old houses. Of course, there are many obvious advantages to purchasing a brand new home but if it's architectural character and a sense of history you're after, period properties are hard to beat.
That said, buying a heritage building is not as straightforward as you might think. The fact that the building has been standing for a long time is no guarantee of the quality of its construction. Both upkeep and maintenance may require specialist knowledge of building techniques and materials – which could be costly. Depending on the age and condition of the property, whether it forms part of a conservation area or has designated listed building status, your purchase could turn out to be a pile of problems rather than the home of your dreams.
We're here to urge you to think with your head, not your heart, before you sign on the dotted line. With pre-war properties more than any other, there are certain things you must absolutely check before you commit to the purchase.
1. Is the building in good decorative order?
If you are looking to buy an older property, you should expect to be doing a certain amount of redecorating once you move in. Perhaps you are actively seeking a 'doer upper' hoping to refurbish and decorate the property to add value? A fresh coat of paint is often all that's required to give a tired old building some much needed TLC. Do make sure you check for the presence of lead paint, which is hazardous to health. The same goes for asbestos, a fibrous mineral that was widely used as a building material until fairly recently when its cancer-causing properties led to an outright ban.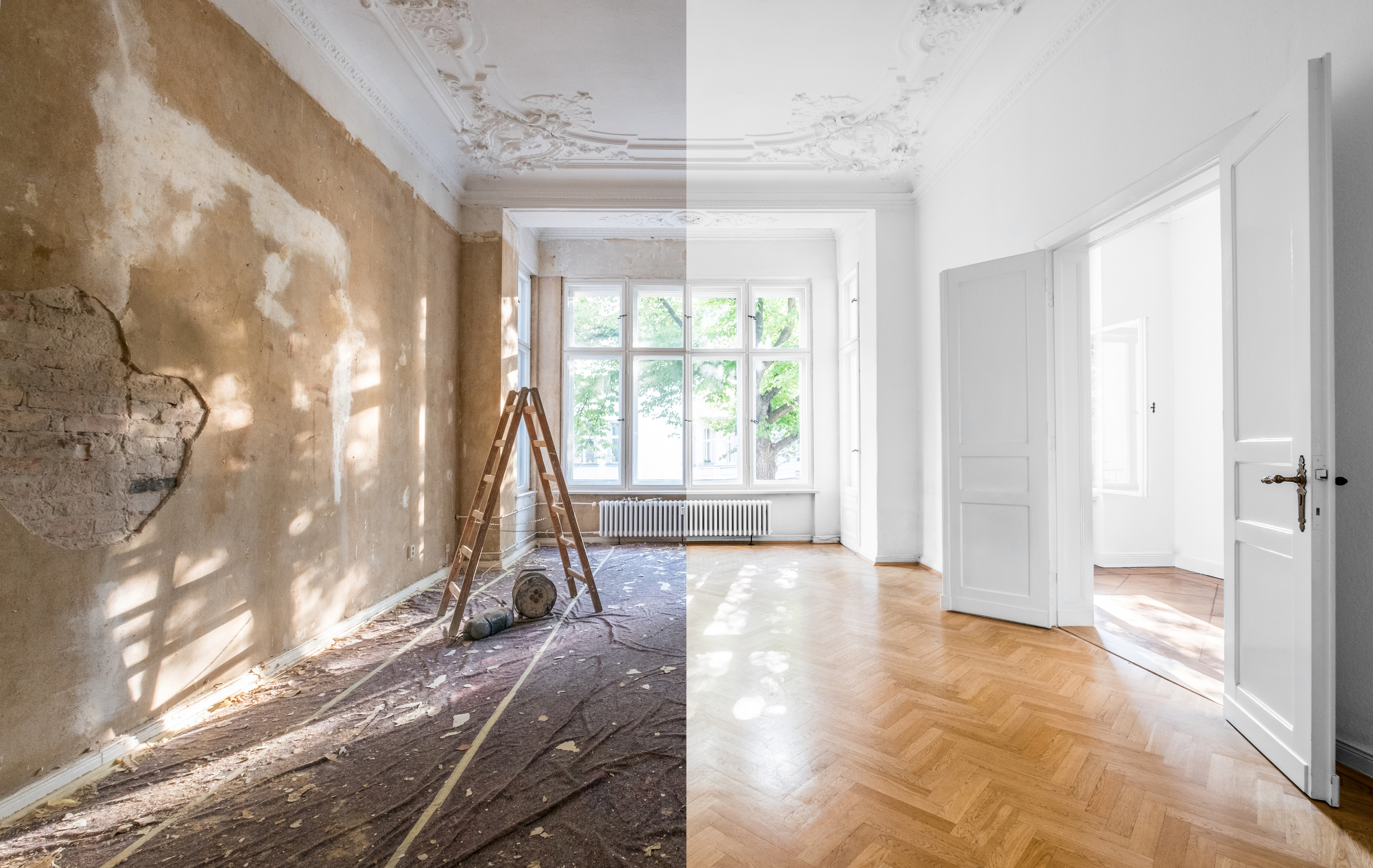 Everyone loves a property that's in good decorative order but did you also know that a fresh lick of paint can hide a multitude of sins? Ask yourself why the seller decided to decorate the room before presenting it for sale. Are they trying to hide evidence of damp with a bit of brushwork? Did they literally paper over the cracks? Be extra vigilant when you come to view the property that there may be problems lurking behind a fresh coat of paint.
2. Is there an issue with damp?
Damp proof courses were first introduced in London in 1875 using engineering brick, slate or bitumen mixed with mortar, while today's properties use a plastic DPC. Sadly, these early damp protection barriers proved to be unreliable, and if the building you have your eye on was built earlier, it won't have a DPC at all. In fact most pre-1919 built buildings were constructed without a damp proof course or membrane. All of this is a roundabout way of saying that you should realistically expect to find some damp when you have a Building Survey carried out. The real question is: how extensive is the problem and how much will it cost to fix it?
Use your eyes and nose when checking for damp in a period property. Sometimes a musty smell can alert you to the presence of damp even though you can't see it. Visual clues can appear on ceilings, walls and skirting boards, so pay close attention to these areas, particularly on external walls.
3. Is the house an energy money pit?
Insulation and energy efficiency are big topics in our current age of climate change, and a properly insulated home can have a big effect on both your comfort levels in the home and your heating bills. However, this wasn't always a concern for house builders, and old properties in particular may be sorely lacking in this area. This is why it is important to find out about insulation already present in the building, for instance by checking water pipe lagging and loft insulation levels.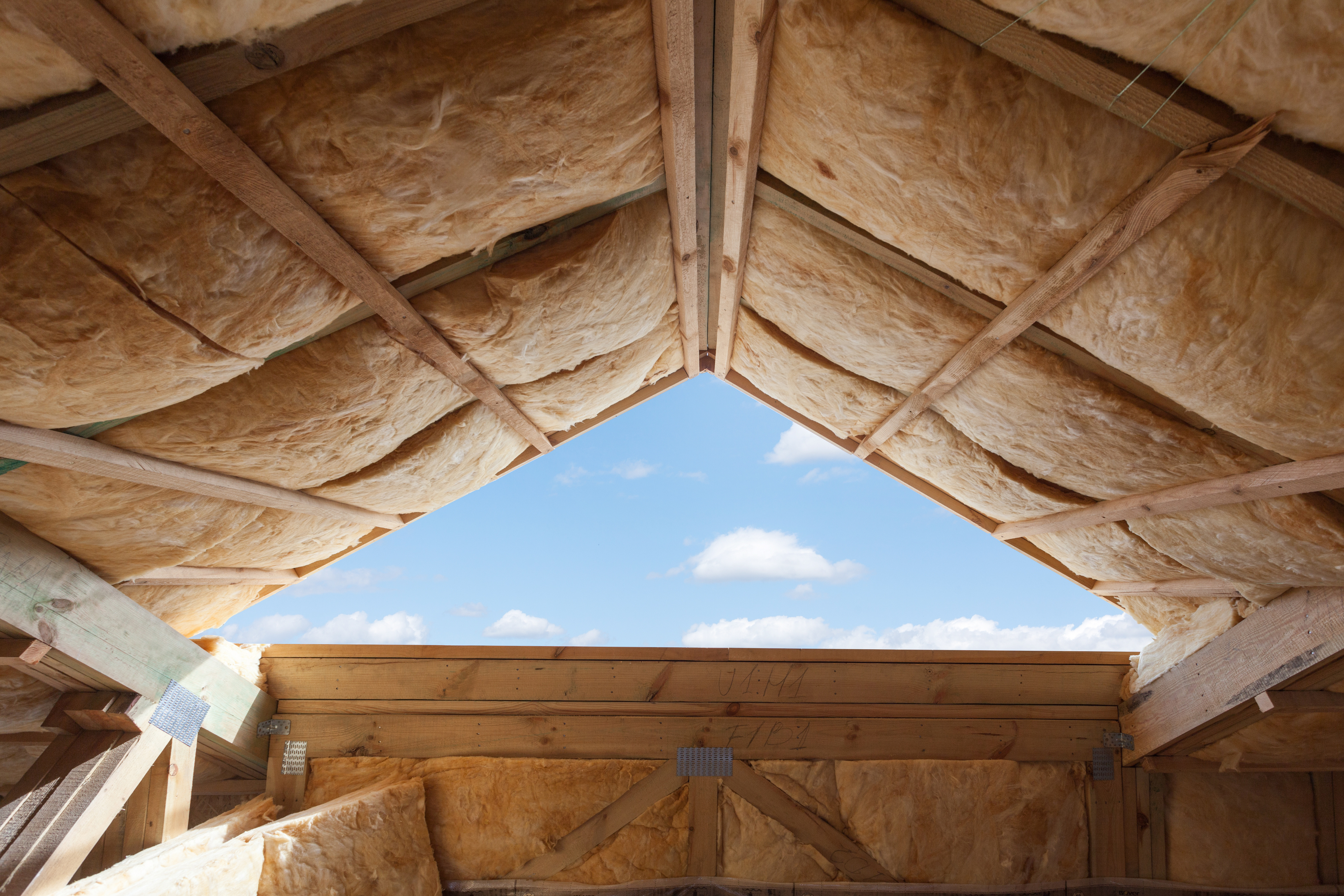 Also consider what upgrades may be necessary to make the place more energy efficient, if you can make improvements without planning permission and how much the whole undertaking will cost. Windows are an obvious choice. Single glazed timber sash windows traditionally found in Victorian or Edwardian properties can be expertly renovated and draught proofed, secondary glazing added or the sashes replaced with new double glazed units – all without spoiling the period look. "Many homeowners would consider it sacrilege to fit new plastic windows into a period property, and there are many Conservation Areas where this is expressly prohibited," explains one industry expert.
4. Is the roof in need of attention?
All roofs require periodic repair and maintenance, and an old building is no different. It's one of those things that's easily overlooked by buyers, so take a moment to look upwards and check for missing or damaged tiles, excessive moss build-up and any sagging areas, as well as damaged guttering. See how the condition of the roof compares to neighbouring properties. A new(ish) roof could be a good sign when it comes to avoiding expensive repairs.
Many homeowners tend to neglect roof maintenance, which can cause significant problems over time, especially during the wetter winter season. If you're in any doubt about the condition of the roof, have a roofing specialist carry out a specialist survey for your own peace of mind.
5. Is the house subsidence free?
One of the most common serious issues found with older buildings is damaged or cracked foundations. This is where a specialist Building Survey can be worth its weight in gold. Many signs of structural movement are not obvious to the layman's eye, while an experienced building surveyor will know exactly what to look for.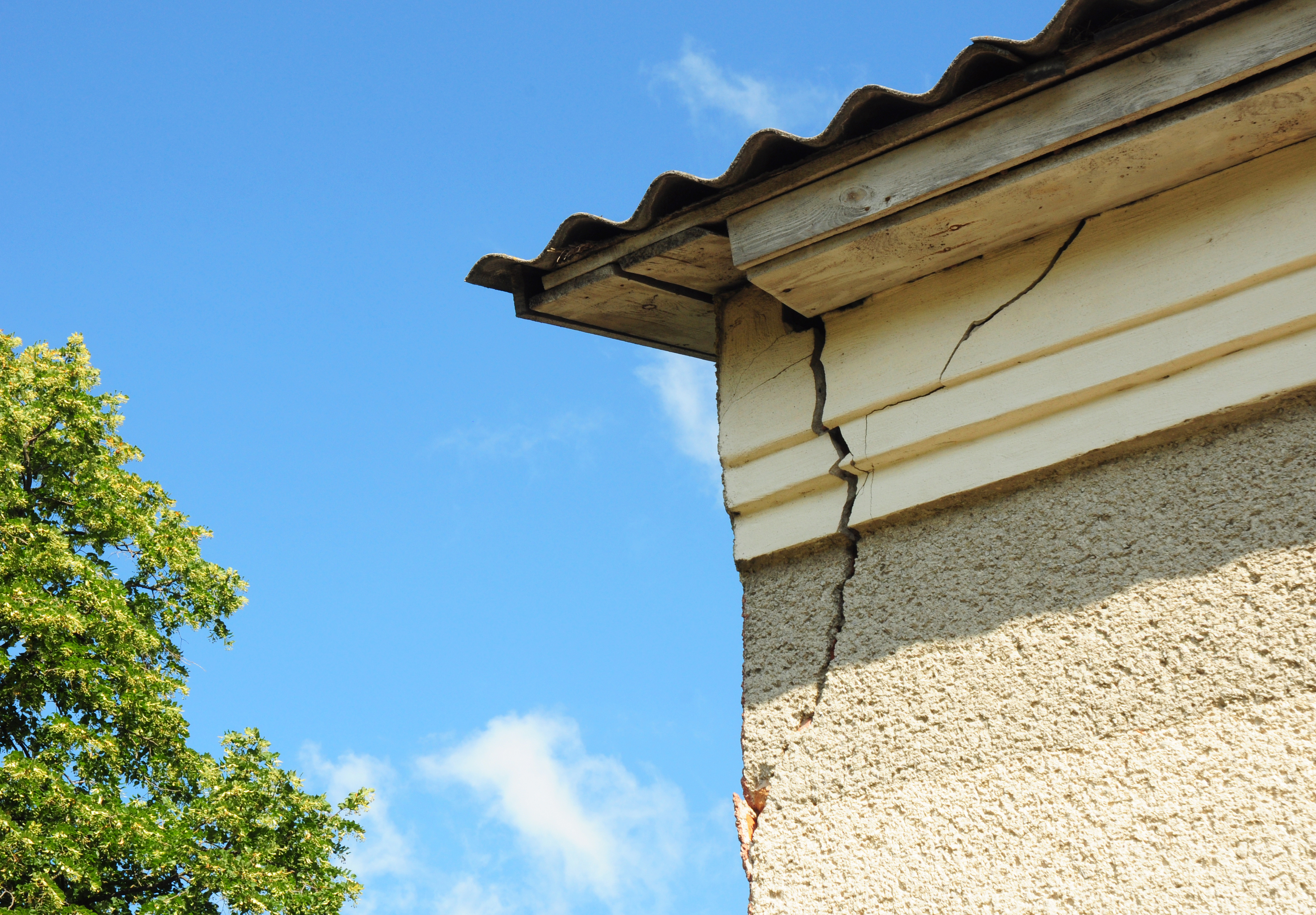 Look out for big cracks in walls and ceilings, and around windows and doors, especially if they run diagonally, are wider at the bottom than at the top, and are visible both internally and externally. While small hairline cracks may be perfectly harmless, deeper and more pronounced gaps can be a sign of trouble.
It is a fact that the presence of subsidence will make most home buyers run a mile. Not only is fixing the foundation, usually by way of underpinning, one of the most expensive types of building repairs you can undertake, you will most likely jeopardise any chances of getting a mortgage, whilst home insurance premiums will be sky high.
6. Is there a problem with services?
Plumbing, heating and electrics in heritage homes can all be woefully neglected and often no longer fit for purpose, which generally means costly repairs. The laws and regulations that govern plumbing installations are constantly evolving and being updated to make homes safer, and a pre-purchase plumbing survey can be a very good investment to alert you to any problems. Check pipework for leaks and signs of water damage, including under the kitchen sink, in the bathroom and outside too. Take a look at the boiler and ask to see any relevant paperwork, service certificate and guarantees, so you can make a realistic assessment of when a replacement may be needed. And what about the general state of the bathroom? Does it need redesigning?
Electrics are equally important, especially given the increasing number of gadgets we all use these days. And while modern appliances tend to be more energy efficient, old homes often still have electrical structures in place that don't meet current safety standards. Old wiring can be dangerous and rewiring a period property can be eye-wateringly expensive. Fuse boards, power sockets and light switches can all be good indicators of the state of the electrics in the house.
Contact us
If you're looking to sell your sell your home, find your local Guild Member today, who will be happy to help you find your dream old or modern property today.